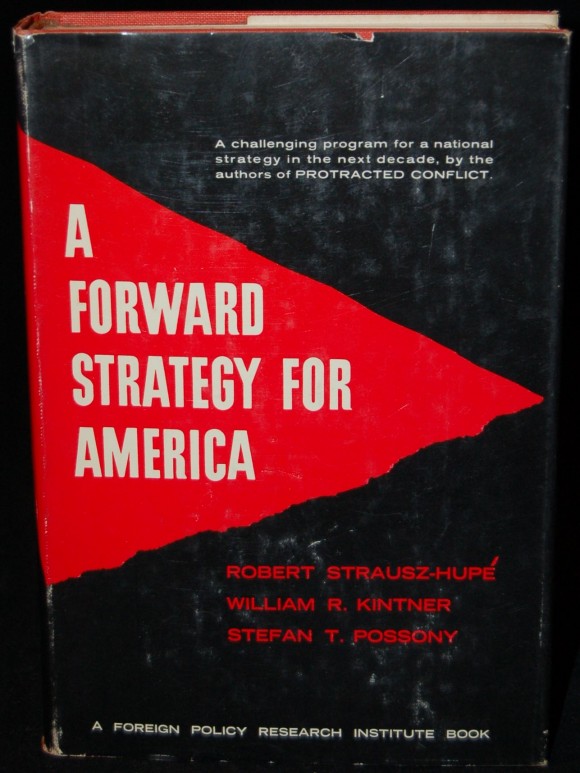 A standard hawkish critique of the practice of arms control and the pursuit of nuclear disarmament is that treaties pave the way to perdition. It's senseless, in this view, to seek to override divergent national interests and political cultures. Arms control and reduction initiatives are not only doomed to fail, but also weaken America's ability to respond once failure is evident, lulling the nation into weakness, a false sense of security and unpreparedness.
Take, for example, the critique of President Ronald Reagan when he was contemplating strategic arms reduction treaties with the Kremlin, Norman Podhoretz argued that such accords, like the naval treaties of the 1920s and 1930s, would result in "cutbacks by the democratic side and increases on the totalitarian side."
The problem with treaties wasn't limited to their effects on the United States, since they would also lull U.S. friends and allies into passivity and defeatism. Here's Edward Teller's testimony during the Limited Test Ban Treaty hearings:
I can easily imagine a situation where our allies find it by far the best measure to sign the treaty while fully realizing now or later that the treaty makes it more difficult for us to render assistance to them.
Lewis Strauss, J. Robert Oppenheimer's nemesis at the Atomic Energy Commission, also argued against the Senate's consent to ratify the LTBT along these lines:
Because civilized man abhors war, he is attracted by any apparently reasonable proposal that is labeled 'peace.' Too often, however, and too late, a pact hailed by a hopeful majority as signalizing 'peace in our time' actually turns out to be a first step on the path to disaster.
Robert Strausz-Hupé, who advocated policies to free Eastern Europe from Soviet domination in A Forward Strategy for America (1961), testified against the LTBT this way:
One of the greatest dangers arising from the treaty, therefore, is the psychological atmosphere which it has generated: the notion that we are now somehow moving, step by step, into a new period of détente.
Responding to Senate critics of the atmospheric test ban treaty, Chairman of the Joint Chiefs of Staff Maxwell Taylor responded that,
The most serious reservations of the Joint Chiefs of Staff … are more directly linked with the fear of a euphoria in the West which will eventually reduce our vigilance and the willingness of our country and our allies to expand continued effort on our collective security.
To guard against this sense of euphoria, the Chiefs recommended, and the Senate demanded, a series of "safeguards" that resulted in more than 700 underground tests. Not even the Non-Proliferation Treaty was exempt from this critique. Strausz-Hupé argued that the NPT, "if ratified, will nail down the lid on the coffin of NATO."
Here's how Henry Kissinger rebutted these arguments at a White House briefing to build Congressional support for the SALT I accords:
The deepest question we ask is not whether we can trust the Soviets, but whether we can trust ourselves. Some have expressed concern about the [SALT] agreements not because they object to their terms, but because they are afraid of the euphoria these agreements might produce.

But surely we cannot be asked to maintain unavoidable tension just to carry out programs which our national survival should dictate in any event. We must not develop a national psychology by which we can act only on the basis of what we are against and not on what we are for.
Despite these numerous false alarms, sentiment against nuclear arms control and reduction treaties hasn't changed all that much since the Limited Test Ban Treaty and the Non-Proliferation Treaty – but tactics have. With no treaty ratification votes in the offing, critics have turned instead to stifle prospects for arms control in the future. Tactics now include blocking the modernization of monitoring regimes, opposing full funding for treaty implementation, and delaying the confirmation of individuals charged with pursuing negotiating initiatives and revitalizing the State Department's personnel recruitment efforts. At this rate, the Obama administration will leave office in poorer shape to reduce identified excess in nuclear force structure than when it arrived.