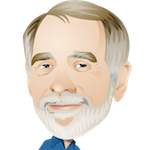 Michael Krepon
Michael Krepon is the co-founder of the Stimson Center. He worked previously at the Carnegie Endowment, the State Department, and on Capitol Hill. He has written over 500 articles and is the author or editor of twenty-two books, mostly the product of Stimson programming. He's now writing a book on the rise, demise and revival of nuclear arms control. He was given a lifetime achievement award for non-governmental work to reduce nuclear dangers by the Carnegie Endowment for International Peace in 2015.
Most Recent Posts
Joe Biden's Turn
January 17, 2021
Trump's Black Swan Song
January 10, 2021
Failures of Imagination
December 20, 2020
Nuclear-Armed Rivalry in Southern Asia
December 13, 2020
Restoring U.S. Arms Control Expertise
December 06, 2020
Biden's Immediate Agenda Items
November 29, 2020
U.S. Withdrawal from the Open Skies Treaty: Three Legal Issues
November 24, 2020
Adieu, Open Skies?
November 21, 2020
Biden's Treaty Quandary
November 15, 2020
Fanfare for the Common Man
November 08, 2020
Most Recent Comments
In: Trump's Black Swan Song
January 11, 2021 8:09 am

Dear Readers & Sleuths: What's your best guess about the derivation of this post?
In: Trump's Black Swan Song
January 10, 2021 7:08 pm

From Richard Hofstadter's classic essay, "The Paranoid Style in American Politics" in Harper's (1964): The modern right wing, as Daniel…
In: Nuclear-Armed Rivalry in Southern Asia
December 14, 2020 9:26 am

Manpreet: Thank you for all your fine writing. I understand why India has adopted a declaratory policy of massive retaliation,…