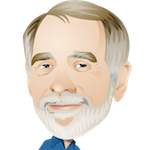 Michael Krepon
Michael Krepon is the co-founder of the Stimson Center. He worked previously at the Carnegie Endowment, the State Department, and on Capitol Hill. He has written over 500 articles and is the author or editor of twenty-two books, mostly the product of Stimson programming. He's now writing a book on the rise, demise and revival of nuclear arms control. He was given a lifetime achievement award for non-governmental work to reduce nuclear dangers by the Carnegie Endowment for International Peace in 2015.
Most Recent Posts
Mearsheimer on Great Power Politics
July 13, 2021
Let's Discuss Strategic Stability
July 06, 2021
No Cities
June 28, 2021
After WMD Use, Then What?
June 21, 2021
Go Big or Go Home?
June 13, 2021
Adios, Open Skies Treaty
June 07, 2021
Wilson and Barash on Abolition and Deterrence
May 17, 2021
Nuclear Grand Strategy (sic) and Abolition
May 12, 2021
Another Book on the Cuban Missile Crisis
May 04, 2021
In Appreciation of Vartan Gregorian
April 26, 2021
Most Recent Comments
In: After WMD Use, Then What?
June 26, 2021 10:01 am

Thanks, Ian, for this sobering clarification. -- MK
In: Go Big or Go Home?
June 22, 2021 11:43 am

postscript: Biden didn't fall into this trap.
In: Go Big or Go Home?
June 15, 2021 11:43 am

Debra, Thank you for commenting. Art and film exchanges could be icebreakers. But these steps would need to be accompanied,…