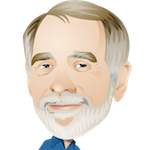 Michael Krepon
Michael Krepon is the co-founder of the Stimson Center. He worked previously at the Carnegie Endowment, the State Department, and on Capitol Hill. He has written over 500 articles and is the author or editor of twenty-two books, mostly the product of Stimson programming. He's now writing a book on the rise, demise and revival of nuclear arms control. He was given a lifetime achievement award for non-governmental work to reduce nuclear dangers by the Carnegie Endowment for International Peace in 2015.
Most Recent Posts
The Most Consequential Step
April 03, 2020
Giving Thanks for Heroic Efforts
March 26, 2020
Making Nukes Weapons of Last Resort
March 22, 2020
Addicted to Edginess
March 16, 2020
The Waning of On-Site Inspections and Strategic Seychel
March 08, 2020
Lisa Owens Davis
February 27, 2020
Space Diplomacy
February 25, 2020
Stephen Ledogar: Unsung Hero of Arms Control
February 16, 2020
Where Are We? And Where Do We go from Here?
February 09, 2020
NATO Expansion and the Great Unraveling of Arms Control
February 03, 2020
Most Recent Comments
In: Giving Thanks for Heroic Efforts
March 28, 2020 12:11 pm

Egregious omission department: Whitman would add material to Leaves of Grass in subsequent editions. I have added a…
In: Giving Thanks for Heroic Efforts
March 27, 2020 8:47 am

from SSavine: AND, Thank YOU!
In: Addicted to Edginess
March 21, 2020 8:07 am

Neil Joeck offers this snippet from Whitman: "Turn O Libertad, for the war is over ...…