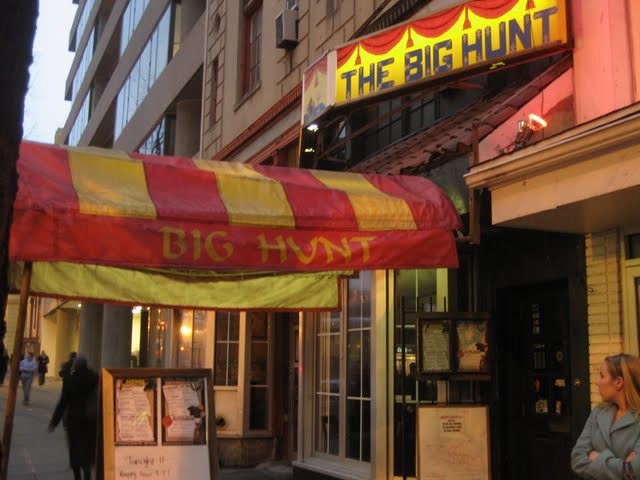 As many of you know, my lovely wife Jill is taking a government job so she can be read in to intelligence compartments that I can't even dream about.
From now on, at dinner, Jill will just sit quietly, thinking "What a supercilious fool I've married."
Come to think of it, it won't change our relationship much at all.
Anyway, you know the drill!
Come join us to celebrate at the world renowned The Big Hunt, Thursday, October 8, around 6:00 pm or so.
The Big Hunt is located south of Dupont Circle at 1345 Connecticut Ave.
We'll congregate upstairs, around the pool table.