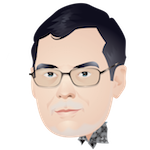 Jeffrey Lewis
Dr. Jeffrey Lewis is the founding publisher of Arms Control Wonk.com. He is the Director of the East Asia Nonproliferation Program at the James Martin Center for Nonproliferation Studies at the Monterey Institute of International Studies and an affiliate with the Center for Security and International Cooperation at Stanford University.
Most Recent Posts
Kwangmyonsong Debris
June 21, 2016
The Clothes Geolocate the Man
June 08, 2016
Python Library for Nuclear Weapons Effects
June 03, 2016
New DPRK ICBM Engine
April 09, 2016
Iran Launch Forthcoming
February 23, 2016
The Michael Ranger Files: Part 3
February 17, 2016
The Michael Ranger Files: Part 2
February 16, 2016
The Michael Ranger Files: Part 1
February 15, 2016
Coming Simorgh Launch?
February 10, 2016
Coming Iran, DPRK Space Launches?
January 29, 2016
Most Recent Comments
In: Announcing Geo4Nonpro!
June 1, 2016 1:53 pm

I am sure Melissa and Catherine would be eager if someone wanted to do that. Email them!
In: The Second Coming of MIRVs
May 23, 2016 8:09 pm

IRBMs? I believe the S3 retired in 1996. France initially planned to replace it with a land-based variant…
In: New DPRK ICBM Engine
April 23, 2016 12:39 pm

I concur.