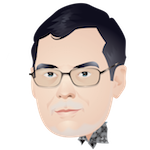 Jeffrey Lewis
Dr. Jeffrey Lewis is the founding publisher of Arms Control Wonk.com. He is the Director of the East Asia Nonproliferation Program at the James Martin Center for Nonproliferation Studies at the Middlebury Institute of International Studies at Monterey. His also a non-resident affiliate at Stanford's Center for Security and International Cooperation and a Contributing Editor to Survival.
Most Recent Posts
SAR Image of Punggye-ri
September 13, 2017
Safeguards Challenges in the Nuclear Weapons Ban
July 10, 2017
Anheung Proving Ground
June 28, 2017
Hwasong 10 and 12 missiles.
May 20, 2017
DPRK Wound Filament Airframes
April 21, 2017
Kerr on the JCPOA
April 07, 2017
Iskanders in Kaliningrad
December 11, 2016
Egypt's Missile Programs
November 13, 2016
China's HQ-19 Hit-to-Kill Interceptor
November 07, 2016
Iskander, INF and Kaliningrad
October 27, 2016
Most Recent Comments
In: The 1st Nuclear Ban Draft is Out
May 22, 2017 10:50 pm

Belarus, Kazakhstan and Ukraine agreed to the elimination of all nuclear strategic offensive arms located in their territories seven years…
In: Hwasong 10 and 12 missiles.
May 21, 2017 7:10 pm

Yeah. It's NTO/UDMH going by the weld lines on the missile body.
In: The Great North Korea War Scare
April 24, 2017 6:29 pm

That was pretty clearly an earthquake, not an explosion. http://bssa.geoscienceworld.org/content/early/2016/12/09/0120160111