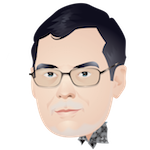 Jeffrey Lewis
Dr. Jeffrey Lewis is the founding publisher of Arms Control Wonk.com. He is the Director of the East Asia Nonproliferation Program at the James Martin Center for Nonproliferation Studies at the Middlebury Institute of International Studies at Monterey. His also a non-resident affiliate at Stanford's Center for Security and International Cooperation and a Contributing Editor to Survival.
Most Recent Posts
Dudes from the SHIG II: Electric Boogaloo
September 23, 2016
Barry's Legacy and the Bomb
September 21, 2016
Another North Korean Nuclear Test
September 16, 2016
DPRK Missile Designations
September 05, 2016
KN-11 and THAAD
August 28, 2016
Machine Plant managed by Ho Chol Yong
August 15, 2016
No, China Isn't Punishing North Korea
July 26, 2016
MH17 Anniversary
July 15, 2016
Kwangmyonsong Debris
June 21, 2016
The Clothes Geolocate the Man
June 08, 2016
Most Recent Comments
In: KN-11 and THAAD
September 5, 2016 1:12 pm

Totally unpersuaded by that. I find this conversation bizarre. North Korea began deploying a short-range solid-fueled ballistic missile…
In: KN-11 and THAAD
September 3, 2016 2:19 pm

I doubt it. I certainly don't see any evidence that would support that conclusion.
In: KN-11 and THAAD
September 2, 2016 12:54 am

For various reasons we think the submarine is probably launching it.