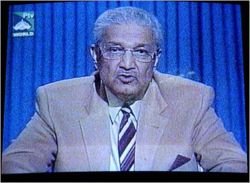 Yesterday, I started to present a framework to think about how proliferators get the know-how and industrial infrastructure necessary to make weapons of mass destruction. This framework has proved very helpful to me in understanding various WMD programs. It becomes more predictive when combined with two competitive forces: the need for proliferators to minimize risk of failure—something all industrial projects have in common—and the need for secrecy. Minimizing risk of failure can be most easily accomplished by utilizing foreign assistance from people who have already produced WMD, or something very similar to it, as much as possible. As has been pointed out by many studies on the transfer of civilian technology, this is the best way of acquiring new industries. Unfortunately for the proliferator, he usually wants to minimize the number of foreigners who know about his programs. Enter the proliferation profiteer. A. Q. Khan is the best know example of this but such profiteers have played important roles in a large number of WMD programs.
What Proliferators Want: Minimal Risk of Failure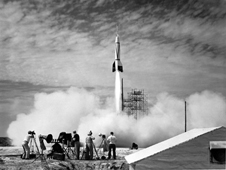 Many things can go wrong when embarking on a complex technological venture, which almost by definition emerging proliferators have little or no previous experience with. This is especially true of independent innovation where you could very easily spend billions of dollars and not end up with a weapon. Consider the dismay that occurred when the Manhattan project first discovered how radioactive plutonium was; it was not at all clear if plutonium was going to be useable for a weapon. This is well documented and dramatized in the first chapter of Critical Assembly. If you are going to spend billions on a project, you want to minimize the risk of failure. The Manhattan Project minimized risk by running so many development projects in parallel. (I think this parallelism can go a far way in explaining the Iraqi Supergun project.) It is also why the United States, the country that first invented the liquid propellant rocket engine, shoved aside its indigenous missile development program as it grabbed Germany's rocket scientists and as much of their production plants as they could at the end of the Second World War.
It's not clear that proliferators always think this through, however. The temptation to try to reverse engineer something appears to be too great and of them attempt such projects before they have fully assimilated the production technology. Both Iraq and India (see the discussion of India's Project Devil in Raj Chengappa's Weapons of Peace ) tried and failed to reverse engineer the SCUD. In fact, I believe that both had difficulty simply understanding how the missile functioned much less reproducing the production line needed to build it. (But that is another full posting all together.)
The Problem(s) of Secrecy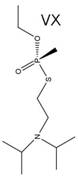 When we think of secrecy and WMD, we usually think of the efforts to prevent the spread of the key secret, such as the chemical formula for VX or the number of neutrons released in a fission. That, unfortunately, misses the point and more than a wiff of jingosim. Those sorts of secrets will always get out and really don't represent a key problem for proliferators. Their major concern with secrecy is to prevent their activities from becoming known to the outside world. After all, the main reason we know about the Libyan nuclear program is because A. Q. Khan's shipments were detected by the international community. The dilemma for proliferators is, if they don't use foreign assistance, they dramatically increase the chances of program failure.
Schmucker's Ideas, the MTCR, and this Framework
Unfortunately, too little of Schmucker's ideas have been published in English. If I was to summarize his main points (and I would welcome corrections on this from him or his associates) they include the following (again, I am sure I am simplifying here):
1) Reverse engineering is hard.
2) North Korea has performed far too few flight tests even for a development path based on reverse engineering.
3) When Schmucker reconstructs the development timeline for each missile, it seems far too short for a realistic development program.
4) North Korea does not have the visible industrial infrastructure to sustain a missile development program.
5) There is an uncanny resemblance between the missiles "fielded" by North Korea and obsolete Soviet missiles. (I don't want to get into the discussion some wonk-readers have had about obsolete vs. abandoned designs.)
From these observations, he draws the conclusion that the North Koreans are getting their "missiles" from Russia. I think he makes a compelling case. For instance, the similarities are simply too great to believe otherwise. (See my post on the Safir's second stage turbopump, for instance.) However, in the framework I have been discussing, this does not imply incompetence on the part of North Korea. Instead, it simply means that they might have followed the path to acquisition of missile technology that has historically proven to work the best. The lack of visible infrastructure might also imply that the DPRK is not making much effort to assimilate the technology. Iran seems much more interested in that. However, it also does not mean that the North Koreans are simply purchasing missile components. I think the most likely scenario is that they are purchasing "production lines" as well as the know-how to make the missiles. Know-how is a well defined commercial commodity and is purchased daily in joint ventures. It can include things as simple as documentation or be as extensive on-site training for the shop-floor workers.
Finally, let me just say that selling a production line piecemeal (even if it is to the same buyer) is very different than selling missile components in terms of getting it past a country's export controls. Both might be disallowed under the MTCR, but at least milling machines are dual use. And it is much, much simpler to reverse engineer a production, where you can just order another copy of a specific milling machine, than it is to reverse engineer the missile.
This series of posts was supposed to end today with a discussion of Iran's state of knowledge in an industrial sector adjunct to missile development: advanced composite material. Ending it today would have allowed me to disappear out of internet contact for a few days. Since that is going to happen no matter what, the last post in this series will have to be postponed until sometime next week.
Thanks for putting up with these long, theoretical posts! I have some ideas for shorter, more fun posts starting next week.
This series of posts consists of:
0) Do You Know What This Thing Is?
3) The How of Proliferation, Part 1
4) The How of Proliferation, Part 2