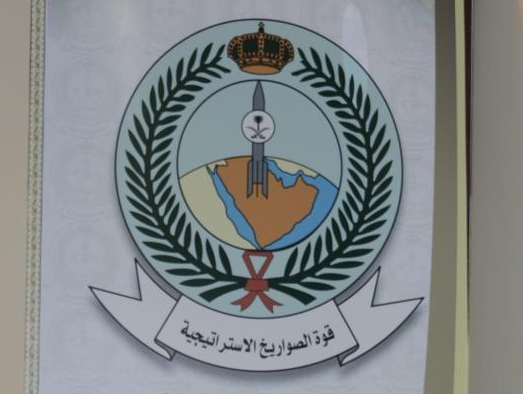 Sean O'Connor has a really great article on Saudi Arabia's missile force in Jane's Intelligence Review ("Saudi ballistic missile site revealed") that nicely updates his 2009 blog post on the same subject. O'Connor's article offers a nice excuse to  tackle what I like to call Saudi Arabia's "Strategic Dyad."
Over the past decade, I suspect Saudi Arabia has invested heavily in conventional ballistic and cruise missiles to provide the Kingdom a sort of strategic deterrent.  While I don't think Saudi Arabia is going nuclear in the near future, the acquisition of strategic ballistic and cruise missiles is a pretty interesting development.
1.
Saudi Arabia's Ballistic Missile Force
O'Connor's article is interesting, both because of the details it provides about better known  and Al Jufayr missile bases, as well as his focus on the much lesser known underground facilities near Rawdah.
Satellite imagery available to IHS Jane's confirms that there are DF-3 complexes at Al Sulayyil, Al Jufayr, and a previously unseen fa cility at Al Watah. The first public examination of Saudi DF-3 complexes came in 2002, when commercial satellite company Space Imaging's high-resolution Ikonos satellite provided the first details of the secretive Saudi Arabian IRBM force. Al Sulayyil and Al Jufayr share many similarities, suggesting that they share the same role. Al Jufayr lies approximately 90 km south of Riyadh, with Al Sulayyil approximately 450 km southwest of the capital.

In 1995, lower-resolution imagery from the SPOT satellite, an earth observation imaging system, depicts Al Sulayyil as a significantly less developed complex than the 2002 Ikonos imagery. Comparable historic satellite imagery of Al Jufayr is unavailable. If missiles were operational by 1990, the ongoing development of Al Sulayyil between 1995–2002 suggests that Al Jufayr represented the initial operational location.

…

Satellite imagery analysis of Al Sulayyil and Al Jufayr shows that each has three primary areas. While exact layouts are dictated by a site's geology, critical components are virtually indistinguishable.

Each complex has two missile garrisons (a north and a south), with a third area providing housing, maintenance, and administrative functions. The garrisons themselves are located a short distance apart within a secured complex. The administrative and support complexes are outside the security perimeter.

…

The Al Watah complex differs in layout from Al Sulayyil and Al Jufayr. Identifiable garrison complexes are not present, with Al Watah instead featuring a large number of UGFs and a co-located series of support structures.

With two Chinese-designed launch pads, Al Watah is connected to Saudi's IRBM force, but the lack of identifiable garrison facilities and location of the launch pads, bunkers, and support facilities contrasts it with the traditional layouts of Al Sulayyil or Al Jufayr.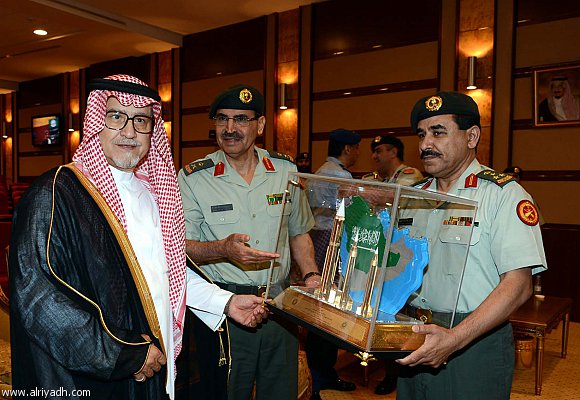 2.
Did Saudi Buy the DF-21?
 O'Connor works on the assumption that Saudi Arabia continues to operate a force of DF-3 missiles, although he does note that Saudi Arabia might consider purchasing the DF-21 from China in the future. I don't intend at all to be critical — O'Connor is probably the most careful open source imagery analyst I have ever encountered.  I don't think I've ever seen him make a mistake.
That said, it might be worth speculating a bit.  Since the early 2000s,  rumors have swirled that Saudi Arabia intended to replace the DF-3 missiles purchased in 1987 with something newer, like the solid-fueled DF-21.  O'Connor notes, in passing, that "Although Al Jufayr has been identified as a DF-3 site, the circular launch pads commonly associated with Chinese DF-3 bases are not visible."  That's interesting.  Although the DF-21 has a shorter range than the DF-3, it is still sufficient to reach Tehran, Tel Aviv and a few other choice locations.  Or perhaps a Ghauri or Shaheen from Pakistan?  Our friend above  — the Deputy Defense Minister standing with the Saudi Chief of Staff and the Commander of the Strategic Missile Force– seems to be holding a display case with some interesting missiles.
There is some reason to think that the changes at Saudi missiles bases between 2003-2007 reflect a new missile purchase.  In 2000, Bill Gertz leaked a National Air and Space Intelligence Center report — back then it was just the National Air Intelligence Center — report that detailed the sort of changes the intelligence community was tracking at Chinese missiles bases as they converted from handling liquid-fueled DF-3s to solid-fueled DF-21s. ("Nevertheless, recent demolition activity at Datong indicates that facility is also undergoing conversion. Four barracks have been razed since late April, two more are in the process of being razed, and a third may be razed as well.")
Jonathan Scherck — the former intelligence analyst who self-published a book (Patriot Lost) claiming that Saudi Arabia was going nuclear with the help of China, Pakistan and Dick Cheney (I know, calm down) — described internal debates within the intelligence community about whether changes at the base signaled he arrival of new missiles.  Here are the good parts:
Phil, with his many years of experience working in CPD, started things off on our side. In typical Phil fashion, he began to coolly and methodically paint a picture of the DO's collective view (myopic though it was) of developments relating to Saudi Arabia's ballistic missile program. He spoke as CIA's authoritative expert on the matter, which he effectively was at the time …

There had been the vexing shipment in 2003, Phil mentioned first. … The imagery of Chinese shipments arriving in Saudi Arabia since at least 2003, Phil continued, appeared to be related to a considerable overhaul of the Saudis' ballistic missile capability. This was difficult to argue. However, despite persistent efforts by the DO to target assets for the collection of HUMINT on the issue, Phil concluded, there was just no real progress to report. …

The one thing I distinctly recall mentioning came when the conversation turned to the subject of the dramatic changes that were taking place on the missile bases in conjunction with the shipments, as seen by U.S. satellites: Al Sulayyil, Al Joffer and (of particular interest) the underground storage facility at Rawdah. Obviously, NGA's bird's eye view couldn't reveal what was going on underground at Rawdah, but there was plenty of activity at the mouth of the tunnels leading into the cavernous subterranean bunker to pique everyone's interest.

[snip]

In this same vein, I was more of the mind that the December 2003 shipment that Charlie Allen helped to delete from the IC's memory—that this was our best source of information on the ongoing parade of shipments we were witnessing in 2006. Both in terms of what the images themselves reportedly indicated and, just as importantly, the fact that they got boxed away as quickly as they did.

The analysts at NGA never went into great detail about the exact circumstances of Charlie Allen's intervention, but the general consensus on that shipment years later (corroborated by multiple sources directly familiar with events at the time) was that the imagery from late 2003 indicated that Saudi Arabia had received one or more CSS-5 class ballistic missiles from China.

[snip]

The CSS-5 shipment in December 2003 (the one the Saudi's supposedly returned to China under observation by U.S. officials watching from a distance with binoculars) had been a clear indication of things to come for Saudi Arabia's ballistic missile force. This shipment was either the first of many, or perhaps another in a series of such shipments that spanned most of George W. Bush's presidency—and Dick Cheney's vice presidency. In either case, there was no arguing the facts—at least as seen from above: Saudi Arabia was acquiring a new and far different ballistic missile capability.

Even after December 2003, NGA would continue to disseminate plenty more imagery analysis, right up to the time of my departure in April 2007 in fact. These subsequent write-ups all pointed to a new system, one with characteristics quite consistent with the CSS-5. In addition, several key Saudi missile bases were undergoing significant overhaul during this time; changes that (by all appearances) were consistent with the arrival of a new class of ballistic missile. Large launch pads at the bases, which had been used for years by the Saudi SRF as part of their CSS-2 launch training, went into disrepair or were reused for entirely different purposes.

One particular report out of NGA described a massive shipment of what analysts concluded with a high degree of certainty were "TELs" (transporter erector launchers), the tractor trailer launch vehicles described above. These TELs looked very similar to the Chinese CSS-5 transport vehicles one finds in Jane's military encyclopedia, although—to be fair—"looked like" should not be confused with a one-for-one match. As much as Hollywood likes to portray U.S. satellite capabilities as being able to provide the numbers of a car's license plate parked in downtown Moscow, this was not the same level of fidelity that NGA analysts were working with over Saudi. Nevertheless, this particular shipment had clearly been a substantial delivery of missile transport vehicles. That much was clear.

And yet, oddly, NGA's published analysis of the event failed to reference the CSS-5 by name. But the Chinese make and model was clearly there, in between the lines. And if you bothered to ask the analysts at NGA who had actually written the report what they thought was going on (indeed, what they wanted to write), they were more than happy to explain.
Now, one can raise a number of questions about the logic in Scherck's book — particularly when he starts imagining Pakistani warheads on those Chinese missiles or accusing Bush Administration officials of various crimes —  but when Scherck sticks to the details about monitoring foreign missile shipments and deployments, he's believable. It is in this context, that I interpret the post-2003 changes that O'Connor detailed at Al Jufayr and the scope of the facility near Rawdah. (Sadly, we don't seem to have satellite images of Al Sulayyil before 2003.)
On the other hand, the most recent Ballistic and Cruise Missile Threat lists Saudi Arabia as having only DF-3 ballistic missiles.  There are two explanations for this.  First, Scherck claims that the intelligence community could not confirm the sale.  He chalks this up to a deliberate policy of misdirection by the Bush Administration, although I think it is more likely that Saudi Arabia is a hard target.  What if we aren't sure whether Saudi bought Chinese, Pakistani or both? Second, NASIC does seem to censor itself regarding Saudi missile purchases. Ballistic and Cruise Missile Threat also omits Saudi Arabia's purchase of Storm Shadow cruise missiles from the UK, even though this sale is relatively well documented.
3.
Storm Shadow
I would be remiss if I did not add that, in addition to a force of ballistic missiles, Saudi Arabia also appears to have purchased some number of Strom Shadow cruise missiles from the United Kingdom, a transaction that has been much discussed  in this space. (See: Storm Shadow, Saudi & the MTCR, 31 May 2011; More Saudi/Storm Shadow/MTCR, 7 June 2011; and Saudi Storm Shadow Sale Confirmed, 3 April 2012.)
 The Strom Shadow is an Anglo-French cruise missile capable of delivering a conventional explosive warhead to a range of several hundred kilometers.  The French and British only say the range exceeds 250 kilometers, but a preceding NASIC estimate placed the range closer to 500 kilometers. We don't know if the version sold to Saudi Arabia was range-reduced, as in the case of the French sale to the UAE, or had stealth aspects removed.  We also don't know if the Saudi's could or would undo the range reduction.  But Storm Shadow offers some interesting possibilities for standing outside the air defenses and
knocking the crap out of a neighbor
.
4.
Saudi Arabia's Strategic Dyad
So, the US has been mum on both purchases. I am confident the Storm Shadow sale occurred.  I suspect Saudi Arabia may also have purchased the  DF-21 or something very similar. If true,  Saudi Arabia has acquired a capable strategic dyad of conventionally-armed ballistic and cruise missiles.  With nary a peep from the US.
It is worth asking why Saudi Arabia is purchasing such a fancy conventional deterrent.  We have a surprisingly detailed account of Saudi Arabia's purchase of the missiles from Khaled bin Sultan, the senior Saudi commander during the 1991 Gulf War. Khaled wrote a book entitled Desert Warrior that includes an entire chapter on the purchase, as well as a discussion of the decision not to use the missiles following Scud attacks by Iraq against Saudi Arabia in 1991. After Iraq fired Scuds at Saudi Arabia in 1991, Khaled claimed the Saudi's found that the DF-3 missiles were simply too inaccurate to use for retaliation, fearing civilian casualties in Iraq:
Not surprisingly, these attacks prompted us to think of retaliation.  We made ready our Strategic Missile Force under Brigadier General Ibrahim al-Dakhil, a well-disciplined, hard-working officer who had been my deputy, and targeted our weapons on major Iraqi cities. If ever there was  right moment to unleash our Chinese-built surface-to-surface missiles, this seemed to be it.  We felt we needed to hit back in self-defense so as to deter further Iraqi Scud attacks.  According, I gave orders to assemble in the right locations all the various elements of our missiles — save for the liquid fuel, which is pumped in at the very last stage, following which a launch cannot be reversed.  I then waited for Prince Sultan to transmit to me the King's order to fire.  But, after some anxious hours, King Fahd decided not to escalate the conflict. He made a rational decision to reserve the missiles as a weapon of last resort, thereby demonstrating the Kingdom's sense of responsibility. He did not want to cause casualties among innocent Iraqi civilians and he no doubt judged that the Coalition's air campaign being waged against Iraq was sufficient retaliation.
No doubt American attitudes played a role too, but it is hard not to read the phrase: "If ever there was  right moment to unleash our Chinese-built surface-to-surface missiles, this seemed to be it."  If the accuracy of the DF-3 created political barrier to its use, perhaps Storm Shadow cruise missiles or new ballistic missiles might be more usable if push comes to shove.
I totally recommend Desert Warrior, by the way. General Khaled tells some very funny stories, particularly regarding how a security breach resulted in Al Sulayyil hiring one very well paid Imam.