For a few years now, we here at the James Martin Center for Nonproliferation Studies and our benevolent overlords at the Nuclear Threat Initiative have been using 3D modeling as a way to create flashy visuals to engage the public. We do so to remind them that nuclear missiles are (a) horrifically dangerous instruments of mass death that continue to exist and (b) pretty cool. These goals are important in and of themselves; while arms control affects everybody who would rather not get incinerated, the subject matter is dense and arcane and needs something visual to make it sexy for the non-wonk.
BUT the act of 3D modeling a missile can serve a purpose beyond giving it a virtual pat, namely, it can be an extremely useful analytic exercise. The process of 3D modeling a missile from photographs forces one to think about it as an object that exists in space as opposed to a list of characteristics in a spreadsheet. 3D modeling allows you to "physically" manipulate different components in 3D space to get an idea of how they all fit together. It is important to note that this works if and only if you make sure that your 3D objects' sizes are basically correct relative to one another. If they aren't, or you're just resizing and reshaping things arbitrarily to make them fit, you aren't really learning anything.
A good example came about comparing the engine cluster configurations of North Korea's Unha SLV and Iran's Simorgh SLV while creating the model for this piece for NTI. Both use a cluster of 4 scud-based engines for their first stages, however the turbopump exhausts are in different positions, the Unha's are packed tightly while the Simorgh's radiate outwards.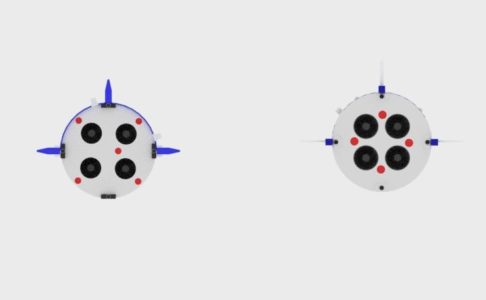 I am not spatially gifted, I cannot rotate and manipulate objects in my mind without a visual frame of reference. Luckily I DID have a visual frame of reference, my engine cluster model. A problem that, for me, would have taken at least fifteen minutes worth of doodling and head scratching took about thirty seconds to solve by simply screwing around with how the engines were rotated.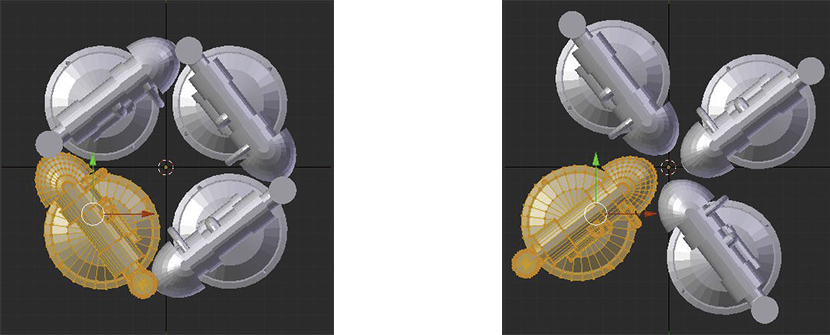 My most recent task as a lacky Graduate Research Assistant here at CNS was to create a new model of North Korea's 3500 km range flying baby-bottle the Hwasong-10, better known to you imperialists as the Musudan, which saw its first clearly successful test flight last June 21. I created the model using Blender, a free and open source 3D modeling platform.
Because 3D modeling forces a certain type of attention to detail and physical configuration, I learned (and more importantly, easily remembered) more about the Musudan than I otherwise would have. For example, I wanted to understand the Musudan's internal configuration to the extent possible. At first all I had to go off of was Musudan's inspiration, the old Soviet R-27 "Zyb" SLBM, for which we have access to fairly detailed diagrams and specifications.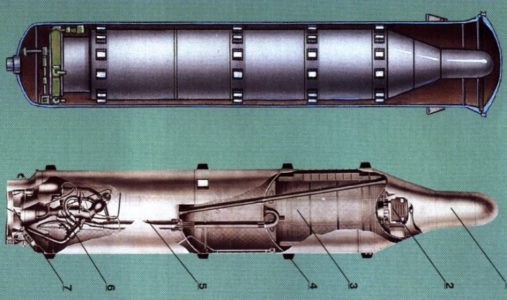 As you can see the fuel and oxidizer tanks in the Zyb sit flush against one another so I assumed that this was true for the Musudan as well, and this is reflected in my first drafts of the model. However, close examination of the Musudan's external characteristics suggest that its tanks are configured more like those of the Unha, where they are separated by an intertank section that needs extra reinforcement to help hold the shape of the airframe.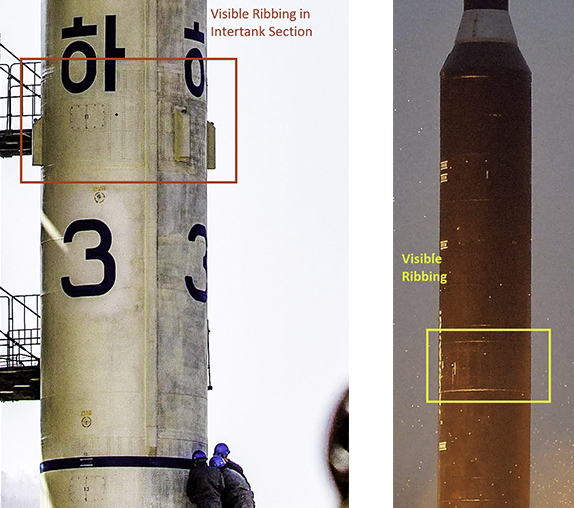 While I had noticed the visible ribbing on my first analysis of the Musudan launch photographs, I decided that it made more sense to go with the "known quantity" of the R-27's internal configuration. However @stoa1984 pointed that this didn't make sense, and after reflecting on the vagaries of OSINT analysis as well as my pride I decided that @stoa1984 was probably correct and changed the model. Had I not been trying to build a model (and had Jeffrey Lewis not put it up on Twitter where people like @stoa1984 could comment on it), my analysis would probably have just ended at that first step.
I was also able to estimate the size of the warhead compartment. I am (reasonably) sure that my model is sized and proportioned correctly because I essentially "traced" it from a nice orthogonal photograph with minimal wide-angle distortion.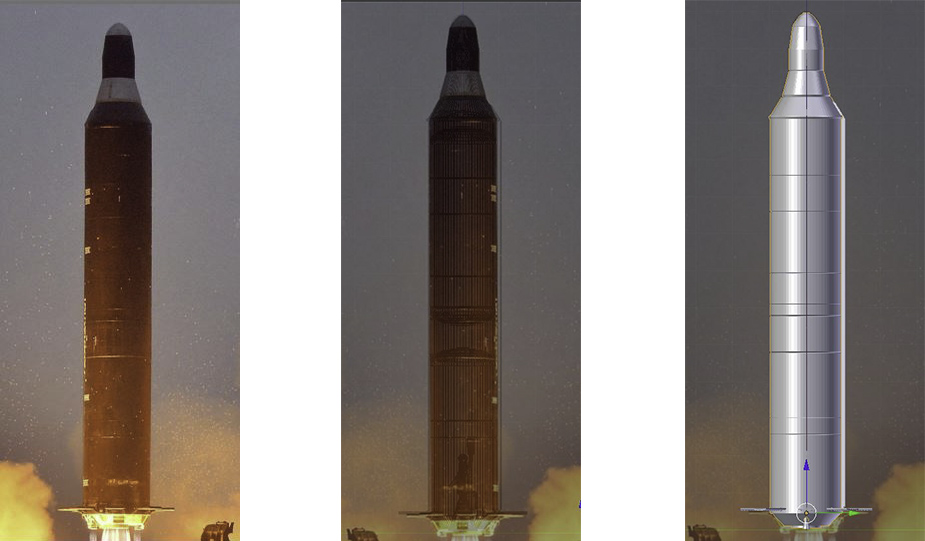 Armed with these correct proportions along with our estimated height and width of 11.5 meters by 1.5 meters (which I derived from the known height of the Musudan's MAZ-547B TEL), I was able to do a measurement of the warhead compartment of the Musudan's reentry vehicle, and I determined that the warhead compartment is around 850 mm in diameter, enough room for the give or take 600 mm spherical warhead that the also spherical Kim Jong Un likes to pose with.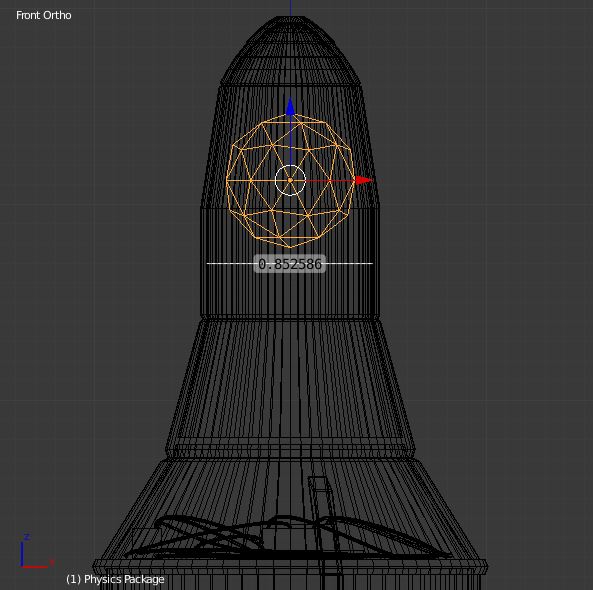 I don't want to overstate what 3D modeling can do. Like all other techniques of OSINT analysis, and perhaps more so, it is subject to the danger of pushing you to create your own reality by fudging around with the details until you get the picture that you want. However, we are finding it to be a genuinely useful tool for both analyzing specific aspects of our objects of interest as well as pushing us to think extremely carefully about the conclusions that we are drawing. There are other potential areas we haven't touched on yet, such as the ability to very quickly and easily estimate fuel/oxidizer tank volumes, or being able to assign mass to parts of the model to estimate the overall weight of the airframe. But these are all topics for a future post, in the meantime, enjoy the pretty pictures of these horrible things.