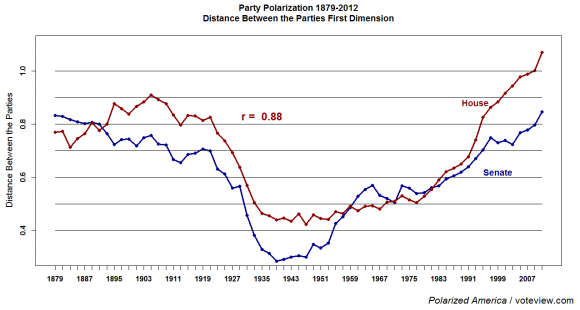 A "free" vote on Capitol Hill is one without negative consequences. Republicans and Democrats can line up with party activists and showboat without risk because they will be unsuccessful. Hard decisions can be sidestepped and political posturing is easy when negative consequences are blocked by the U.S. Constitution's separation of powers.
Republicans have proven to the party faithful their sincere opposition to Obamacare by voting against it over fifty times. They were free votes because opponents couldn't override a Presidential veto. When conservative activists turned to the Courts, Chief Justice John Roberts bailed out Republicans from earning the wrath of millions of Americans left without coverage, facing steep and sudden rate increases. By voting against Obamacare and failing to kill it, Republicans can blame rate increases and public dissatisfaction with health care on the Democrats.
Democrats on Capitol Hill demonstrated their sincere opposition to the Trans-Pacific Partnership trade pact by voting against fast-tracking it, to the satisfaction of the energized, populist wing of their party. These votes didn't entail the loss of export-related jobs to high hourly-wage countries because the White House was subsequently (and predictably) able to cobble together enough pro-trade Democrats to join most Republicans in reversing course.
Partisan divides on Capitol Hill have become the norm. The rest of the world can look on with bemusement at divisions over Obamacare and other domestic policy issues. But when partisan divides occur on national security issues, America's friends are not amused and adversaries look for ways to take advantage. The debate on the Iran deal now taking shape is emblematic of what ails Washington. Opposition to the Iran deal, mostly along partisan lines, is sincerely held, but the issue here isn't sincerity; it's the herd instinct and the absence of better alternatives.
Voting in favor of an arms limitation agreement with an adversary is hard – even when, as in this case, the arms limitations are completely one-sided in Washington's favor. Voting to demonstrate distrust of Iran is easy. It's politically safe to oppose the lifting of sanctions and providing Tehran with a "windfall" as sanctions are lifted. The Revolutionary Guards and other retrogrades can be counted on to act reprehensibly – witness the incarceration of Washington Post reporter Jason Rezaian – even if Tehran abides by the terms of the agreement. If Iran cheats at the margins or in significant ways, then "nay" votes will look even better. If, alternatively, the deal goes surprisingly well, voters will have forgotten this roll call ten years from now. (Extra credit goes to ACW readers who remember which Democrats voted against authorizing the George H.W. Bush administration's spectacularly successful military campaign against Saddam Hussein.)
Votes against the Iran deal may be principled and cunning, but they aren't free – even if those opposed to the deal fail to override a Presidential veto. They are not like votes on Obamacare and the Trans-Pacific Partnership. They have great consequence. As I wrote in an op-ed published by the Los Angeles Times, nothing would diminish U.S. global leadership, destabilize the Middle East, further exhaust American military forces, and weaken the U.S. Treasury more than the one-two punch of a war to rid Saddam of fictional WMD followed by undermining an agreement that effectively limits Iran's all-too-real nuclear capabilities.
Republicans, with a few notable exceptions, are nonetheless herding and gearing up to oppose this deal. If they fail to override a Presidential veto, expect a long campaign to place roadblocks against implementation. Also count on a perpetual campaign to declare Iran in violation of ambiguous provisions. And count on efforts to re-institute sanctions lifted by Executive Order. Opponents can vote repeatedly against the deal without taking responsibility for its demise – unless they succeed.
If Tehran cheats egregiously and repeatedly, the deal's failure and its consequences are on Tehran. If this deal unravels because hard-core opponents on Capitol Hill lay minefields blocking implementation, Tehran will be the principal beneficiary. If Republicans and Democrats aren't on the same page for retaining some sanctions and lifting others, the world's focus will be on Washington, not Tehran.
The United States will be the big loser if a Republican Presidential candidate wins in 2016 and follows through on his campaign pledge to walk away from the deal. In this event, don't count on a unified front by the P5+1. Don't count on tougher sanctions. Do count on Tehran to re-litigate its concessions – or to blow past them. Also count on proliferation concerns growing. They are manageable with this agreement and worse without it.
The skeptics have spent many months critiquing the Obama Administration. They will continue to do so for the next 60 days.This is the agreement we've got, and it's surprisingly good. Implementation will be challenging, even if all parties are acting in good faith, not just because these constraints are entirely new and complicated, but because irreconcilables in Iran and the United States will favor its demise.