" 'Where did this intel come from? Did we get it from the UN?' 'No, it's been vetted by the US Government.' " Or words to that effect, I don't have a transcript for the movie The Green Zone. I'm just your humble ACW movie reviewer.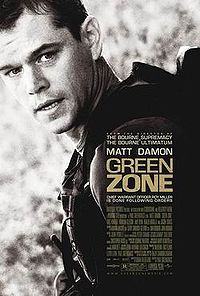 I'm not sure what the connotation of that bit of dialog was supposed to be. Was the Matt Damon character blaming the lack of good intelligence on the UN? Or was he wanting to know if it had a reasonable pedigree? I sort of suspect the former, since that was the feeling at the time, at least in the US Government. After all, I remember leaving the UN Headquarters late at night after sitting all day on the meeting of the independent panel of international experts reviewing our conclusions about the Iraqi missile program when some lady standing outside the fence started yelling "Boo UN! Boo!" Later in the movie, however, I could feel a bit of pride when the chubby guy from the CIA, referring to a Priority 1 site, said, "There's nothing there, that place was hit by the UN two months ago." This feeling of satisfaction was, unfortunately, soon followed by a sinking feeling when the person I watched the movie asked as we walked out, "Is that how the real Al Rawi died?"
Movies have a license to simplify complex problems or make the audience feel a certain way all within 120 minutes. In 'The Green Zone,' the writers simplified the bureaucratic dynamics of the Intelligence Community, the Secretary of Defense, and the White House by essentially blaming the war on one guy lying about Iraqi WMD when he had just been told differently by an Iraqi general. It's possible to learn to hate a person in a short amount of time if he is a liar and tries to have Matt Damon killed. It's very hard, however, to hate the interplay between high ranking policy makers who kept on sending intel analyses back because they just don't believe them. The true point that the film makers were making—and it is in there—is that the Bush Administration wanted intelligence reports that said there was WMD in Iraq.
A Trip to Amman
In the movie, Poundstone falsifies a raw intel report about a meeting he had with him in Amman, Jordan. The Poundstone character promises him, probably as an inducement to reveal the WMD locations, that he would play an important role in the "new Iraq." Instead, Al Rawi assures him that there are no weapons of mass destruction in Iraq. Does Poundstone believe him? The movie is not clear on this since the meeting supposedly predates the time it covers. It would, of course, have been very foolish to believe a single source about such an important issue. While there are examples of single intel sources being used extensively in the lead up to the Iraq invasion—Curveball is a prime example—there were other sources to back them up. Unfortunately, there were at least as many sources that refuted them. That is both why it is necessary for an unbiased analysis and why it was possible for "higher ups" to insist the analysis be redone. Their intuition told them to believe the WMD "myth." (Not that there wasn't WMD in Iraq after the First Gulf War and that the Iraqi Government lied about it. They apparently used all the left over chemical weapons on the Shia and the Kurds to suppress the rebellion that the war ignited.)
General Al Rawi is an interesting (fictional) character. Did he go to Amman to try to wave off the invasion? Or did he go there for personal gain, to secure a position in the new Iraqi Government? One could interpret the movie to say that he was a true Iraqi patriot and had gone to try to avert the coming war. When that failed, the movie seems to say, he was willing to try to reduce the suffering of his country by using his influence over the Iraqi Army to bring about a new stability. Since Al Rawi never existed, he is just a convenient technique to simply the problems of de-Ba'athification. At that, I think he succeeds wonderfully.
Secret Initiatives
But what is most interesting about him is that there were secret Iraqi diplomatic missions sent out to try to avert the war. I know from my personal experience at UNMOVIC that, by February 2003, Iraq was desperate to forestall the invasion. At the beginning of the final crisis, which I place at the time of Pres. Bush's September 2002 speech to the UN General Assembly, Iraq was defiant and committed to stonewalling the international community's just demands that they either disarm or prove that they had already disarmed their WMD. Iraq responded to that speech by supplying UNMOVIC with the backlog of their semiannual reports. These reports were intended to keep the UN informed on the status of industrial sites that had WMD-potential. They make pretty dry reading, consisting mostly of lists of chemicals or equipment located at each site.
Iraq had stopped supplying the United Nations with these reports when the UNSCOM inspectors left in 1998. We therefore got four years worth of reports on hundreds of potential WMD sites. But there was a clear message if you read between the lines—and I mean that quite literally. Iraq was once again poking a finger in the UN's eye. For instance, where they were supposed to list newly purchased equipment (equipment that we inspectors would certainly check up on once we got back into the country) they said they were purchased "on the local market." That was, of course, impossible in the most literal sense of the phrase. These pieces of equipment were manufactured in the West, most after the inspectors left in 1998. A more honest answer would have been "they were smuggled in and we are not about to tell you about that!" Oh, yes; about my "between the lines" comment. Every windows file has a tag associated with it that lets the files originator write a short memo that follows the file around. Many of those late reports had "Did you really believe you would ever see these reports?" as their message, written in English. (Many had something written in Arabic, but I never got those translated.)
A Frenetic Last Month
By February of 2003, a month or less before the war started, Iraq had undergone a dramatic transformation. They were clearly desperate to cooperate with the UN and avert the war, something they obviously considered would be a tragedy for their country. By mid-February, they were swamping us with new initiatives to try to resolve the remaining WMD questions. Many of these were impractical or technically impossible but their shear number symbolized Iraq's mental state. Of these dozens and dozens of new initiatives they sent us that month, there were two that stick in my memory. Both proposed to use a sampling method to "verify" that the amount of VX, in one proposal, and anthrax, in the other, dumped in the desert accounted for all the poisonous material they had produced. There were significant technical flaws with this proposal which even their own write-up showed. For instance, it would be impossible to simply count the number of anthrax spores in a hundred or so core samples and infer the total amount of anthrax dumped at the site, which is a brief summary of one of their proposals. Even if we were willing to count them, it would have been impossible to take that number and infer the total originally involved. Spores die—even hardy anthrax spores—or migrate away as the wind or underground water moves them. Iraq's own control region samples, outside the declared dump site, showed a significant amount of contamination. Similar problems existed in the VX proposal. (It turns out that, after the war, Iraqi bioweaponeers admitted dumping the rest of the anthrax at a different site, one too close to one of Saddam's palaces for them to admit.) However, even admitting the flaws in the initiatives—flaws that might very well have been intentional—these initiatives showed a significant change in Iraq's desire to cooperate. Unfortunately, as we believed at the time and have been confirmed since then, they also did show a willingness to reveal the truth about Iraq's WMD.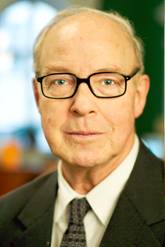 Dr. Hans Blix, as the Executive Chairman of UNMOVIC, was brilliant at judging Iraq's level of cooperation in near real time. This function, which he was mandated to perform by the UN Security Council's resolution creating UNMOVIC, was both vitally important and very difficult to assess. It was important because it seems unlikely to me that the United Kingdom, for one, would have joined the coalition if Dr. Blix had been able to unambiguously state that Iraq was fully cooperating with the inspections. Could the war have been averted if such a level of cooperation was present? I think it could have. But we needed that full cooperation to finally resolve the remaining issues and it is clear that Iraq was holding out on giving that.
Now, let me return to General Al Rawi. As I said, he—perhaps by accident—does represent a(nother) real Iraqi initiative. In that last month, the same thirty days during which we were being swamped by Iraqi disarmament initiatives, Iraqi diplomats were desperately reaching out to the Bush Administration to try to avert the war. But instead of Amman, these meetings took place in London and instead of a "Pentagon Special Intelligence" officer (Poundstone), the Iraqis were reaching out to Richard Perle. And instead of an Iraqi general, the Iraqis were using a Lebanese-American businessman. They are reported to have offered to let 2,000 FBI agents into Iraq to search for WMD. (Here, too, I feel a certain amount of pride. It's clear to me that the Iraqis realized that 2,000 FBI agents would be less effective than the 300 UN weapons inspectors. One needs only consider the Anthrax terrorism investigation to see why.) What would have happened if UNMOVIC had known about those secret diplomatic initiatives? I know I would have been convinced that Iraq had made a strategic decision to cooperate with the inspections. It might still have been a hard slog to get the truth, but I am confident we could have verified the disarmament of Iraq by inspections alone.
By the way, I loved this movie! It kept me on the edge of my seat the entire time.