Proliferation for profit is in the air. You can hardly turn on your TV or radio without seeing David Albright talking about his excellent new book, "Peddling Peril." I have long advocated thinking about proliferation as a business and applying the results of research on the diffusion of technology to understanding how countries get the infrastructure and know-how for making WMD and the means to deliver them. As such, it would be nice to understand the amount of profit a proliferation profiteer like A. Q. Khan or North Korea makes on selling various technologies the world would rather see end. If we could understand the amount of profit to various forms of proliferation, say selling missiles vs. missile factories, we might be able to understand how the nature of proliferation is changing.
Unfortunately, it is very hard know the profits associated with any given sale or even industry. It is even hard to get firm numbers of the gross transaction much less the profit made. I have tried to assemble a collection of prices for various missile component, system, and production plants that can be used to give a feeling for the order of magnitude of the problem. The ones I feel relatively confident in are shown in the table below. Prices have been adjusted to be in 2010 dollars.
Missile Component/System/Plant
Price (in 2010 Dollars)
1 Iraqi Badr-2000 missile
$9,900,000
1

SCUD

-B plus

TEL

$220,000
SA-2 Sustainer Engine
$14,000
Badr-2000 Factory
$185,000,000
The Badr-2000 was a virtual missile sold to Iraq in 1984 by a consortium of countries that were hoping to use Iraqi financing to develop a missile that was being sold by as "equivalent to the Pershing II." Since the Badr-2000 was never actually built, it is possible that these numbers are unrealistic, though you could make an argument either way as to whether the actual price would be more or less expensive. It does establish a ball park number for a sophisticated, long-range missile production facility. The number I am using for the SCUD-B comes from reports on what a "collector" in the US is reported to have paid for a fully militarized missile and it's TEL. It is hard to imagine this collector paying less than the price of such a deal would be on the "open" market. Nevertheless, I would love to have other examples of SCUDs being sold to check this. (Hopefully without the TEL. Of course, any well documented numbers for missile prices in the developing world would also be greatly appreciated.)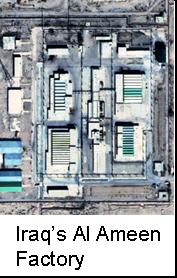 Let's try using this table on a media report from 1992. Bill Gertz reported on March 10th of that year, that North Korea shipped a complete 'SCUD' factory to Syria for a reported $300 million. (Again, this is in today's dollars.) Of course, this was about the time that North Korea was shipping Nodong factories to Syria, Iran, and Pakistan so it seems quite possible that this was actually a Nodong factory. The "misidentification" is, of course, quite reasonable since Nodongs hadn't become as well known as they are now. Also, they are, after all, derived from SCUD technology. But the point I want to talk about is: how believable is this price? Comparing it to the Badr-2000 factory complex, it seems too high. After all, the Badr-2000 was supposed to be a very sophisticated missile with both solid- and liquid-fueled stages.
I am, however, inclined to believe it as a ballpark figure though not enough to include it in my table. If true, it would seem that today's market is willing to pay a premium for the know-how to build a larger, more powerful missile. If we consider the costs to North Korea in developing the production line to be sunk costs, then this know-how is pure profit. This might explain why North Korea is willing to sell factories to proliferators as opposed to insisting on selling missiles. Of course, there are a number of other reasons for selling factories (with a "small" number of example missiles). For instance, it is possible that North Korea is doing exactly what Iraq's Badr-2000 suppliers tried to do: get other countries to pay for the missile's development.
Note Added:
"Know-how" is a technical trade term that refers to a written description of the product and process for its manufacture. Wikipedia has an article on it though they seem to also include the tacit knowledge needed to operate the machines. I disagree with that somewhat since all the contracts that I have seen have made a distinction between know-how and training.