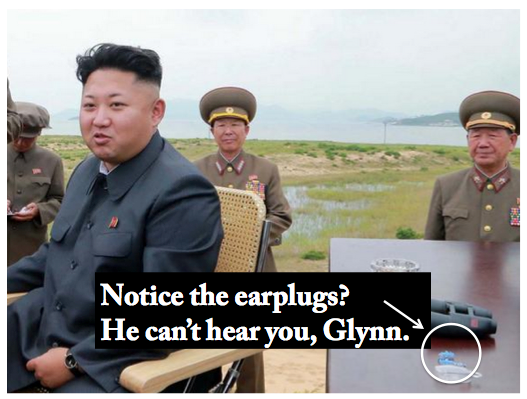 I've been trying to keep track of the really impressive rate of missile testing in the DPRK over the past year plus now — not least because I was the only weirdo for a long time arguing that North Korea was testing an extended-range Toksa. (You have no idea how much crap I got for this blog post  and column that in retrospect were correct, FYI. )
The pace of testing has been really high.  After a US official talked about "turning up the volume" on the message to Pyongyang to return to Six Party Talks, I suggested making sure it was loud enough for Kim to hear over all the rocket and artillery fire.
I ended up geolocating the Wonsan test site, which helped sort out some of the rocket types. I've noticed that Kim Jong Un has started appearing with a green backdrop that makes "over the shoulder" geolocation a bit more difficult. Perhaps a coincidence.
Anyway, below is my best guess at a running list of tests since the beginning of 2014. It's not perfect, but I'd love to crowd-review it in the comments.  And, in case you like really, really loud music, I've stuck a little earcandy at the end for you.
2014-2015 DPRK Launches of Rocket Artillery and Ballistic Missiles

Date

No.

YTD

Type
Description in ROK or DPRK press

1

1/7/14

4

4

300mm MLRS

2

2/27/14

2

6

Scud
"Scud series"

3

3/3/14

2

8

Scud
"Scud-C type"

4

3/4/14

3

11

240mm MLR

5

3/4/14

4

15

"300 mm KN-09"

6

3/16/14

25

40

Frog
"assumed…to be the so-called FROG"

7

3/22/14

30

70

rockets "flown around 60 kilometers"

8

3/23/14

16

84

"30 FROG ground-to-ground rockets"

9

3/26/14

2

86

Nodong
"Rodong class"

10

6/26/14

3

93

ER KN-02
"ultra-precision tactical guided missiles"

11

6/29/14

2

91

Scud
"missiles travelled up to 500km"

12

7/2/14

2

93

" presumed to be 300-millimeter … KN-09"

13

7/9/14

2

95

Scud
"Scud-type"

14

7/13/14

2

97

Scud
"two missiles … traveled around 500km"

15

7/26/14

1

98

Scud
"Scud type"

16

7/30/14

4

102

"presumed … 300-millimeter" MLRS

17

8/14/14

5

107

ER KN-02
"ultra-precision high-performance tactical rocket"

18

9/1/14

1

108

ER KN-02
"presumed…new type of tactical missile"

19

9/6/14

3

111

ER KN-02
"novel tactical missiles"

20

2/1/15

1

112

KH-35
"ultra-precision anti-ship rocket"

21

2/8/15

5

117

ER KN-02
"new type of tactical missile…test-fired last year"
 

Sources: Yonhap News; South Korean Ministry of Defense, Japanese Ministry of Defense, United States Department of State. Thank you to Detlef Kroeze for assisting in the preparation of this table.

 Notes: There are 2 "phantom" rockets somewhere in the data set.  I am reasonably sure they are located in the artillery firings conducted between 16-23 March.  I have removed them from the cumulative total.  The Scud and Nodong launches are all accounted for. 

The ROK MND only belatedly admitted to misidentifying a number of extended-range (ER) KN-02 launches as being for a 300 mm MLRS. All references to a 300 mm MLRS have been removed.  In instances where I am not confident the system tested was an extended-range KN-02, I have left the missile type blank.