Greetings from Hiroshima, Japan — or, as I like to say, within range of a Nodong.
As you can see, North Korea appears to have paraded a Hwaseong-13 (KN-08) without the camouflage we saw last time.  The Scuds got a makeover, too.  This is now consistent with previous parade appearance of  Nodongs and Musudans.
I am still looking for decent images of the DPRK parade.  There seems to be a bunch of really interesting stuff.
For example: Who the hell are these guys?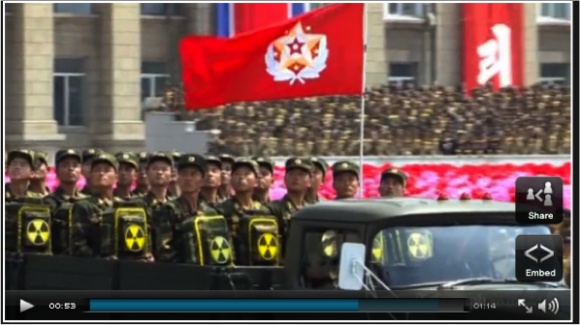 And WTF is this: