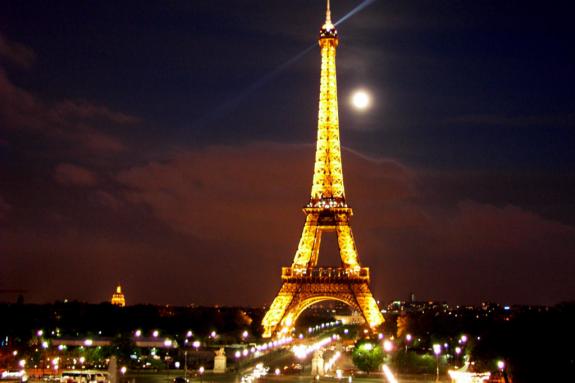 Greetings from Paris.  Bruno Tertrais says hello.
UPI and Chosun Ilbo, both conservative news outlets, add some potential details to the possibility of Iranian technicians in North Korea.  I don't have much to add, other than noting the location of the complex near Tehran where the alleged Iranians allegedly work.
UPI, citing "Western diplomatic sources" identifies what is an "engineering team from the Shahid Hemmat Industrial Group, the Iranian organization that developed the Shehab-3 ballistic missile…"
According to Chosun Ilbo, the identifying factor are cars reportedly transporting the Iranian experts. "Identifiable cars have been spotted traveling back and forth from the quarters to the missile launch site," a government source [in South Korea] said. "We believe they're carrying Iranian experts."
Shahid Hemmat Industrial Group is a sanctioned entity, which is convenient — as there is an address. In fact, the location appears in Google Maps.  There is a "Hemmat Industrial Complex" on Damavand Road, south of which are located many structures that appear to be associated with missile testing.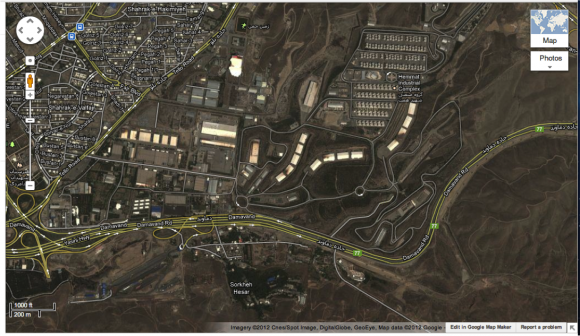 In fact, there is a previously identified structure at 35.6560540, 51.6522540 outside of Tehran that does appear to resemble the rocket test stand at Tongchang-ni in North Korea.  Here is the structure, followed by an overhead from Tongchang-ni, and two images of such a stand in the US.  I suppose all rocket test stands look alike.