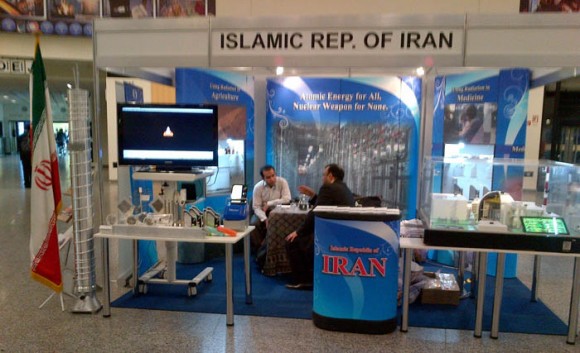 The other day, I posted a picture of an Iranian give-away at the IAEA General Conference — a laser-pointer shaped like a centrifuge.
Another reader, who also must remain anonymous, sent along this image of the booth. Gosh, that's a heck of an IR-1 model.
You don't see URENCO with those sorts of displays.  Just saying.