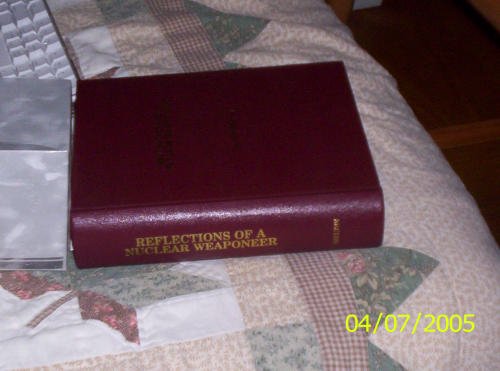 Most readers probably know how much I love books and that I have amassed a formidable library of rare books relating to nuclear weapons.  There are some holes in the collection, though and Frank Shelton's privately printed memoir, Reflections of a Nuclear Weaponeer, is one of them.
A copy of Reflections of a Nuclear Weaponeer is available for sale on Amazon.
At $1,745, this one is way out of my league — once every couple of years I might spend a few hundred dollars on something especially hard to find, but that's it.  If you can shell out the dough, though, you'll probably never see another hard copy for sale.
(I sent Shelton a note once asking whether he might have a copies for sale.  He answered with a rude reply about all the people who keep bothering trying to buy a copy of his book.  I now have an electronic scan somewhere.)
Anyway, if you buy this copy, just invite me over to play with it one day.