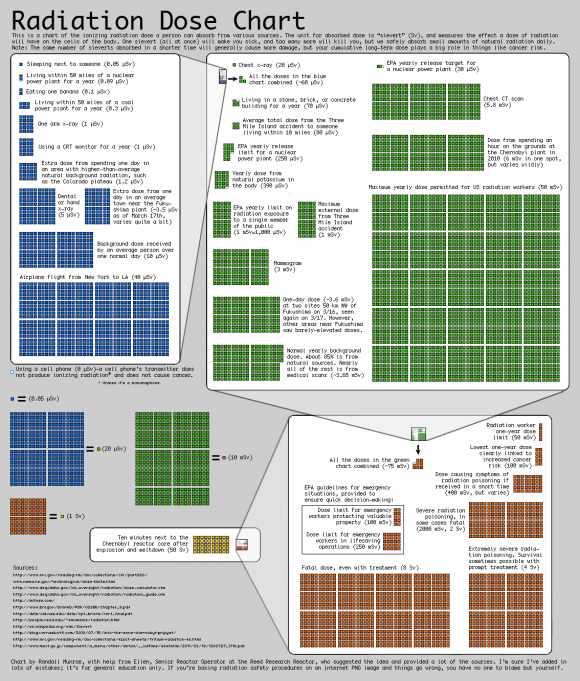 I've been struggling with how to express the risk from radiation doses without sounding like either a fear-mongering lunatic ("You will die from a slow and painful cancer!") or some nuclear-industry hack ("Really, it's no worse than smoking a cigarette in Denver while getting a chest CT scan!").  The key concepts have to do with the concept of cumulative doses and probabilistic risk assessments, or something, but I can't quite articulate them.
Anyway, XKCD just took a break from being awesomely funny to just be awesome.  What a chart!
Thanks to reader CT for linking to it on Facebook.