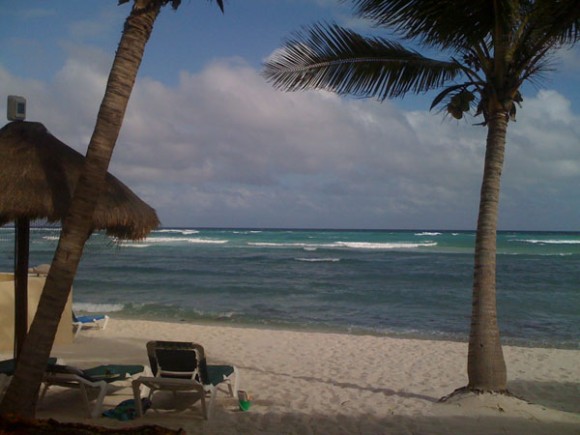 In Mayan, Akumal is "place of the turtles" — at least that is what Wikipedia tells me.  We're here with the Tomero-Shaws, enjoying the waves, sunshine and chili peppers.
"Place of the turtles" is appropriate because, as of late, I've been blogging like a tortoise.
Still, slow and steady wins the race.  I've got a couple of things in the hopper, so this has actually been an intellectually productive time for me.  Just not on the blog.  For now.
I've got a couple of posts in various stages of completion, so we should be back to our regularly scheduled programming beginning Monday.
Until then …