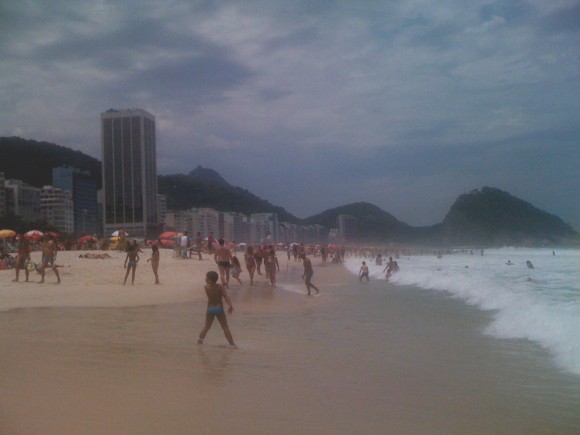 My iPhone didn't really handle handle the tropical sun very well, but you get the idea — it's a wonk's life.
I am here for a meeting co-hosted by the Stanley Foundation and the Centro Brasileiro de Relações Internacionais, entitled Global Leadership: Brazil and the US Confront the 21st Century Multilateral Agenda.
For my part, I am looking forward to confronting a caipirinha.
Obviously, today's big news is that the North Koreans have set up a 2,000 centrifuge enrichment facility inside the old Fuel Fabrication Facility.  I will try to put something up about that a little later.
Update | 3:36 pm (Brazil) I can't seem to check any of my email accounts.  So, for urgent correspondence try Facebook or submit a comment.