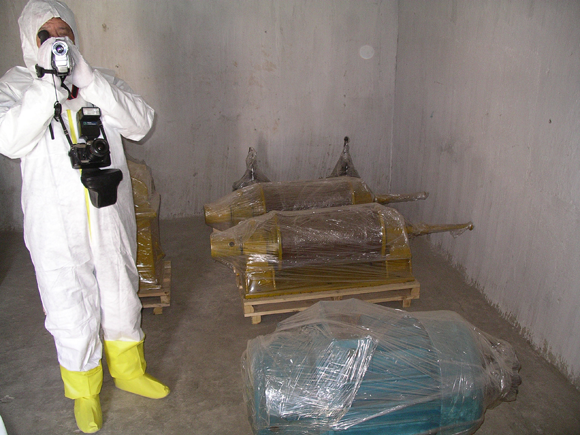 "North Korea has cut the seals and shuttered the cameras. Next up, North Korea tosses the inspectors," I wrote yesterday in my blog post, Provisionally Delisting North Korea.
This morning, North Korea tossed the inspectors. Elaine Scolino reports this morning in the New York Times.
North Korea has barred international inspectors from its nuclear reprocessing plant and intends to begin introducing nuclear material to the plant in a week, the International Atomic Energy Agency said on Wednesday.
This all heading toward North Korea reprocessing the spent fuel from the Yongbyon and, eventually, conducting another nuclear test. It is also totally preventable if The Decider would just suck it up and delist North Korea — provisionally, of course.
Seriously, just reread yesterday's post, or the modified version of which is cross-posted over at Danger Room.
Image note: The Times chose the same photo of Sig Hecker at Yongbyon that I did in April. Strangely, they credit it to AP — but I believe Keith Luse took the picture. The images are online. The image I chose for this post, though lacking Dr. Hecker, is more relevant — it actually shows a corner of the reprocessing facility with some equipment that I probably ought to recognize, but don't.