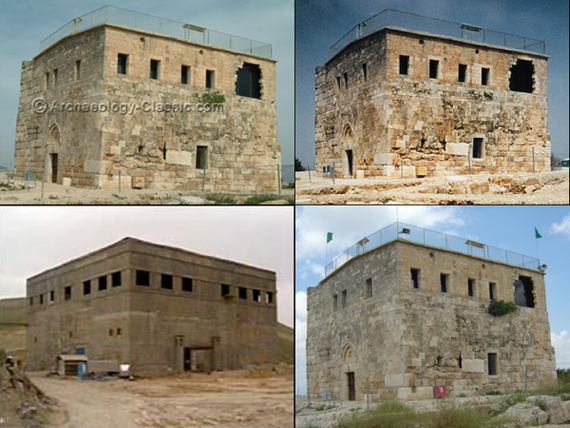 A friend observes that the Box-on-the-Euphrates may have been modeled to appear, at first glance, like a ruined Byzantine fortress.
The other three images are of a Byzantine fortress in Zippori (Sepphoris) National Park, Israel.
Same friend sends along some SketchUp models and Google Earth overlays, including:
Overlays show the BOW after destruction, including the exposure, the crane, the backfill. and the foundation of the new building
Have fun.
Update: New files of the BOE with the supporting structure for the curtain wall. the "pumphouse:http://www.armscontrolwonk.com/file_download/127/Pumphouse2.kmz and the obscurring berm