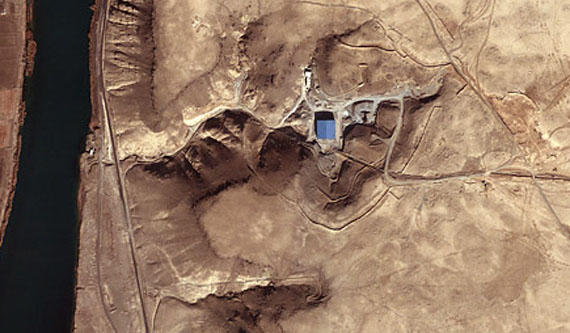 Readers have asked me what I think of this story by Bill Broad on Syria's decision to reconstruct a building on the foundations of the the "Box-on-the-Euphrates."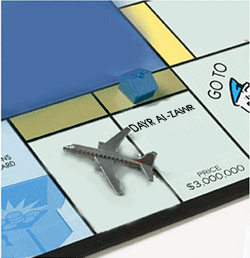 It has a vaulted roof now, so it looks rather like a Monopoly-House-on-the-Euphrates. (MHE?)
I think Andy — aka the Nonpartisan Pundit — hit the nail on the head in the comment section when he cautioned those concluding the bulldozing of the site was suspicious about jumping to conclusions:
To be fair, let's consider the possibility that Syria intended to rebuild this building, whatever it was. Would they not "scrape" and flatten the area to place a new foundation on?

Additionally, the two other structures in the facility, including the alleged pump-house, remain. It seems to me if Syria wanted to hide all evidence of a reactor, it would dismantle these as well. Of course that may be the intent, but something the Syrians have not yet accomplished.

Hopefully ISIS will buy future imagery of this site to monitor progress to see what happens.
There has been a certain tendency on the part of the "nuclear reactor" crowd to interpret all actions in light of that assumption (Syria must be destroying the evidence!) rather than consider alternative possibilities of the sort that Andy raised.
I still prefer the hypothesis that it is Bashar al-Assad's naked swimming pool.
Update: ISIS does have an image.