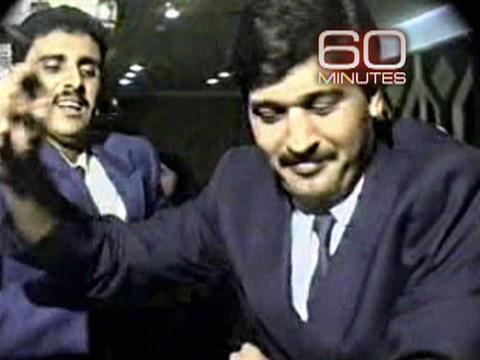 This is Rafid Ahmed Alwan, better known as Curveball, getting down at an Iraqi wedding in 1993.
The 60 Minutes segment tonight, if you saw it after the Patriots-Colts game, was a fine introduction to Curveball and that damned wall.
But for the gory detail, I highly recommend Bob Drogin's new book, Curveball: Spies, Lies and the Con Man Who Caused A War.
I am about 1/3 of the way through and its is pretty much awesome.