Over the weekend many residents in Xinjiang Province posted pictures on Chinese social media sites of a mysterious event in the sky. Rather quickly online commentators began to speculate that this event was a missile defense test from the Korla Missile Test Complex.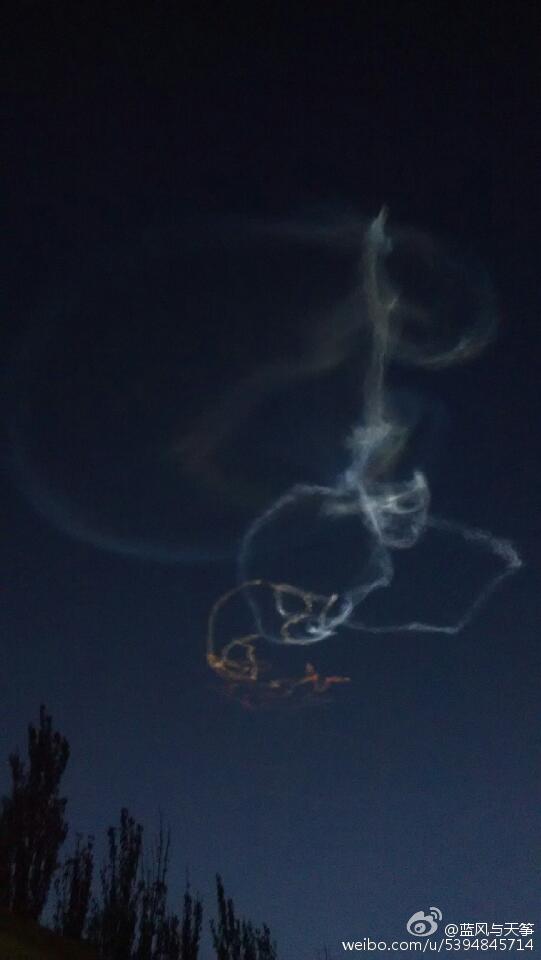 Over the past year Jeffrey and I have discussed this facility here and here, so a possible test (with pictures no less!) naturally piqued my interest. The general location of the images taken and the nature of the contrails indicate this event was likely an intercept test, probably of the SC-19 hit-to-kill vehicle associated with the KTMC. Comparing the corkscrew contrail pattern found in the images to a past U.S. Terminal High Altitude Defense (THAAD) intercept test may suggest an energy management steering maneuver of the vehicle to test operators' ability to reduce the missile's speed.
Additional images of the likely test can be found here, here, and here. While the HTK test vehicle would be launched from Korla, the target missile would likely come from the Jiuquan Satellite Launch Center. The geographical descriptions of where various images were taken appear to support the conclusion that the intercept occurred to the east of the KMTC but to the west of Jiuquan.
As far as I can tell the Chinese military has not yet publicly confirmed the test. I am going to try the geo-locate the contrail from the images. In the meantime, as always I am interested to hear any thoughts from interested readers.