A Friend of Blog thoughtfully collected these specimens in Pyongyang last week: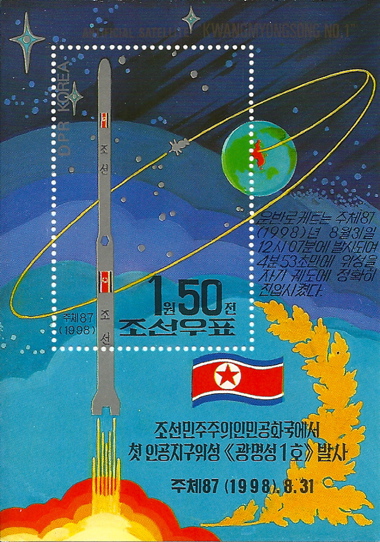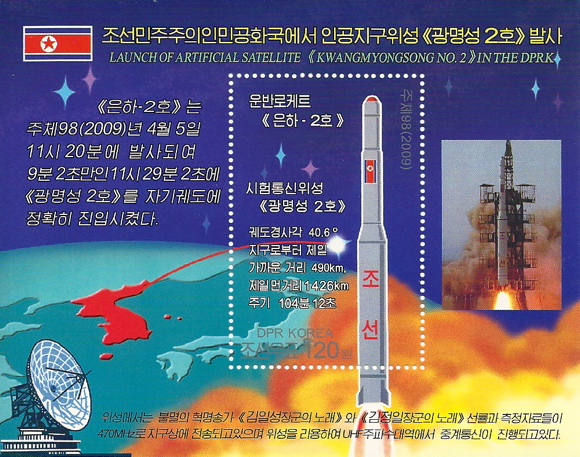 They are, of course, postage stamps commemorating the "successful" delivery into orbit of North Korea's two satellites, Kwangmyongsong-1 (1998) and Kwangmyongsong-2 (2009).
Maybe next time they should try the USPS. It could use the additional business, and the results couldn't be any worse.
(Sorry to have been away from the blog for so long. You'll be hearing more from me soon. I guarantee you that.)