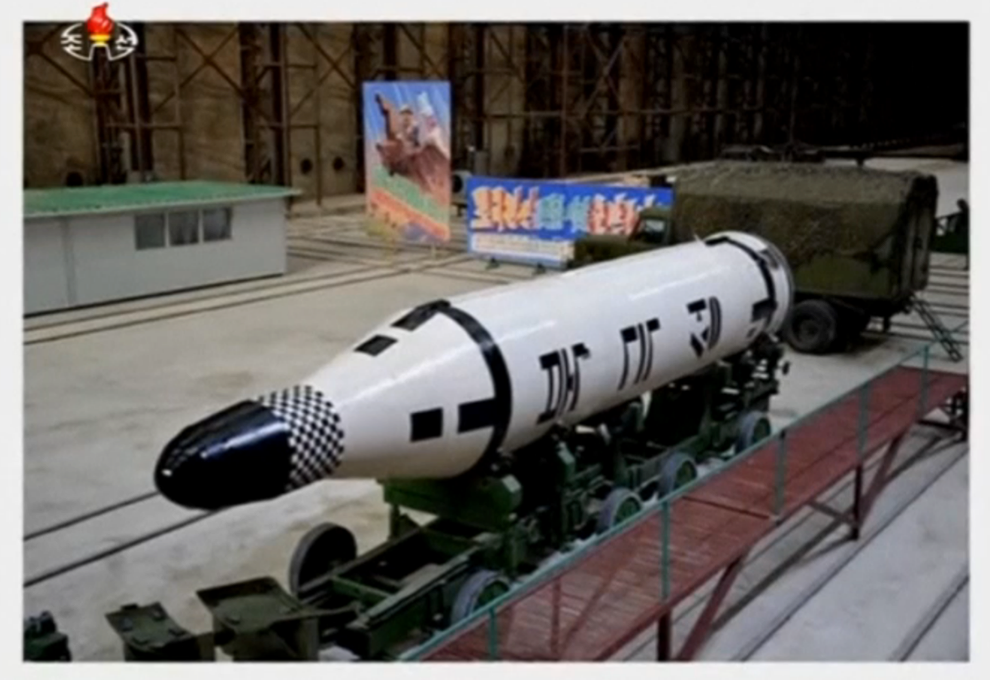 North Korea has now tested what appears to be a two-stage, solid-fueled ballistic missile capable of delivering a nuclear weapon to more than 1,000 km, probably much more. I would have thought that would garner some attention.
North Korea's new ballistic missile, which the US calls the KN-11, is a technically submarine-launched ballistic missile. But there is nothing to stop North Korea from deploying it as land-based ballistic missile as well.  In fact, that's what China did with the JL-1 (deployed as the DF-21/CSS-5, left) and what North Korea did with the SS-N-6 (deployed as the Hwasong-10/Musudan, right.)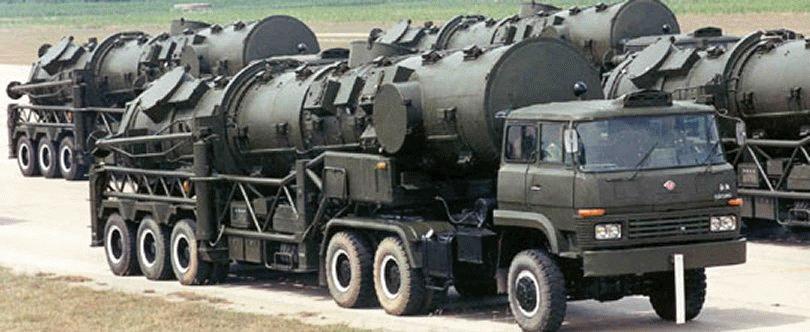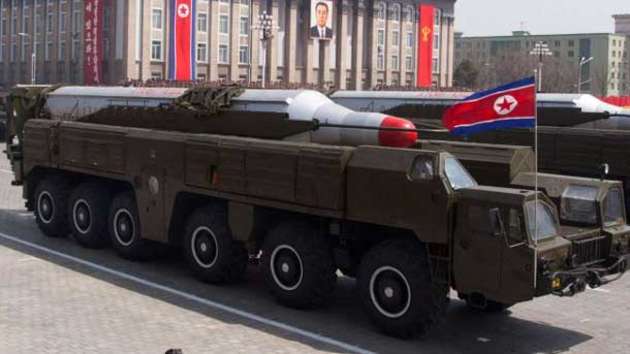 While press reports indicate that the KN-11 flew 500 km, take a look at the display being shown to Kim Jong Un.  Like the most recent test of the Musudan, North Korea appears to have "lofted" the missile.  In other words, North Korea fired it nearly straight up, reducing the range.  If fired on a minimum trajectory, the KN-11 would have traveled much further than 500 km — over 1,000 km and probably much further.  We'll get to modeling the missile and its range, but at this point it doesn't matter all that much.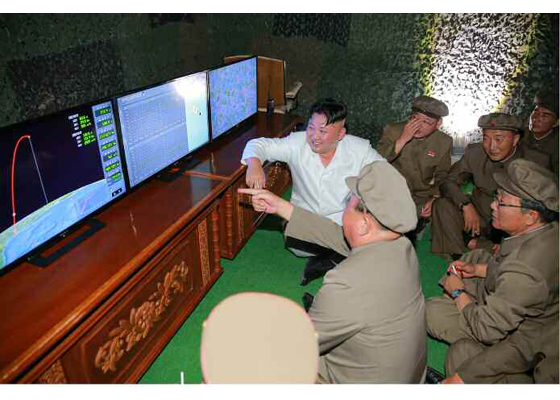 We know enough to know that this is, as Joe Biden might say, a big fucking deal.
The KN-11 offers North Korea a flexible system to threaten South Korea. For one thing, the missile is solid-fueled.  Liquid-fueled missiles take a significant period of time to fuel and launch. Soviet units practiced to launch a Scud in 90 minutes, although the Iraqis reduced that time and demonstrated other measures to reduce detection. Solid-fueled missiles "significantly shorter reaction and reload time than existing Scud missiles," a point made in 2007 when North Korea began deploying the short-range KN-02. That's appealing to the North Koreans, although I would argue that it also drives the basic escalation dynamics on the Korea peninsula that worry me.
And once the missiles are launched, presumably in a salvo of several missiles, the KN-11 has additional advantages against missile-defense systems like THAAD. THAAD has a forward-looking radar with a 120-degree field of view. In the case of a single THAAD battery, North Korea's submarines would not have to travel very far out to sea to attack the THAAD system from behind the field of view of its radar.  I've made a map that shows the proposed location of the THAAD battery, its field of view, and the bases where its missiles submarines might be based.  As you can see, a North Korean SLBM offers the opportunity to hit the THAAD site from behind.  The rings show 500, 1000 and 2000 km from the THAAD battery.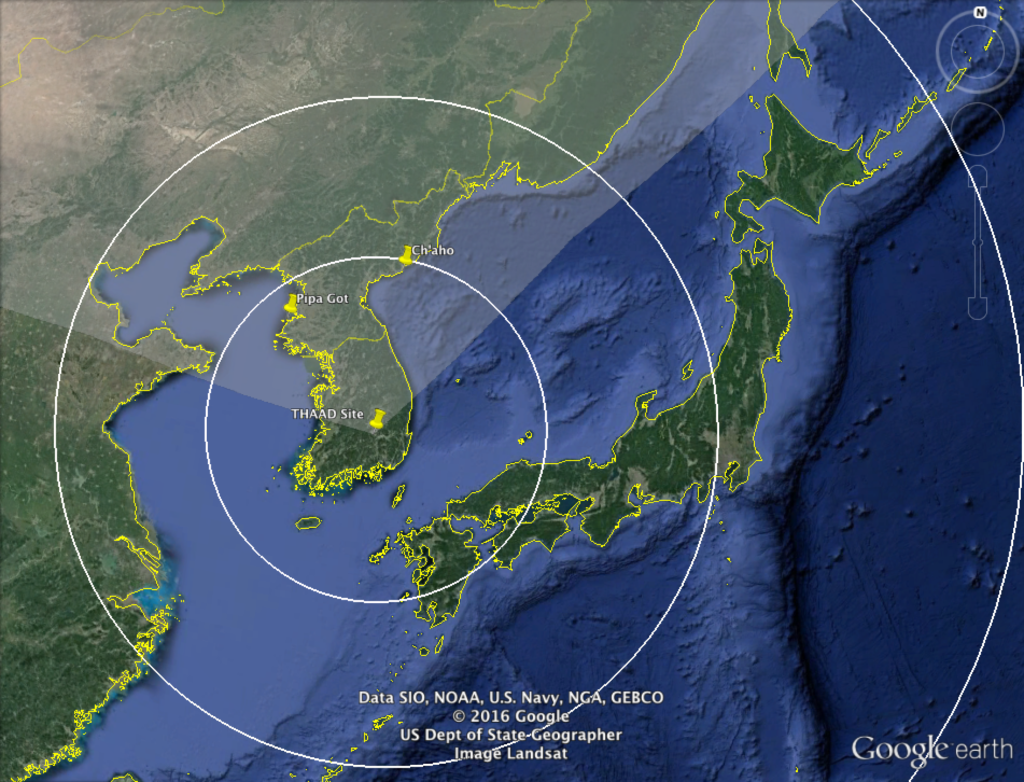 One obvious implication of this map is that South Korea needs two THAAD batteries to better cover ocean approaches.  That is an obvious solution to at least part of the problem posed by the KN-11.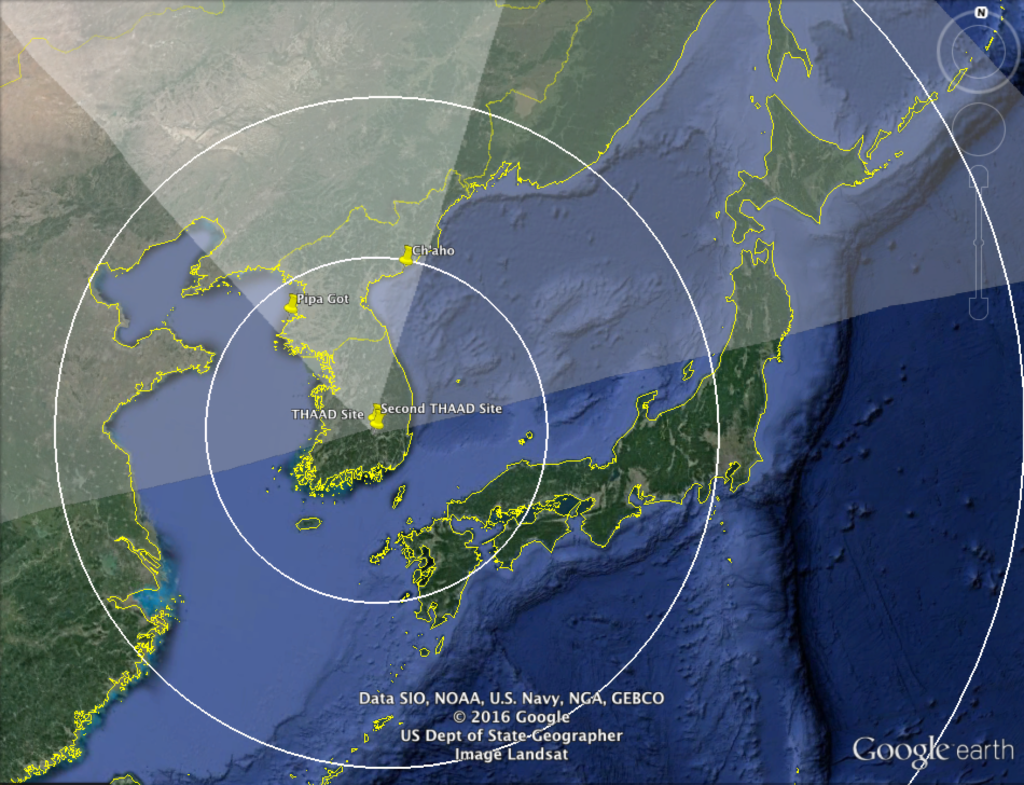 Of course, this does little to address the possibility of lofted attacks, which could be launched from the waters near North Korea's naval bases — or from North Korea itself if a land-based variant is deployed. Lofting a long-range missile results in reentry at very high speeds and at a very severe angle. Whether THAAD can deal with a lofted KN-11 depends in part on the missile's range. I don't want to revisit debates about what used to be called "demarcation" between theater and national missile defenses, but I will observe that there was a healthy debate in 1990s about THAAD's ability to intercept warheads reentering at higher speeds. THAAD is designed to intercept medium-range ballistic missiles (1,000-3,000 km in range) and in theory should have some capability to intercept intermediate-range missiles (3,000-5,500 km). But THAAD has never been tested against an intermediate-range target, let alone on such an unusual angle of attack. The Pentagon's testing office, DOT&E, gives THAAD a good rating against MRBMs, but the lowest possible rating against IRBMs: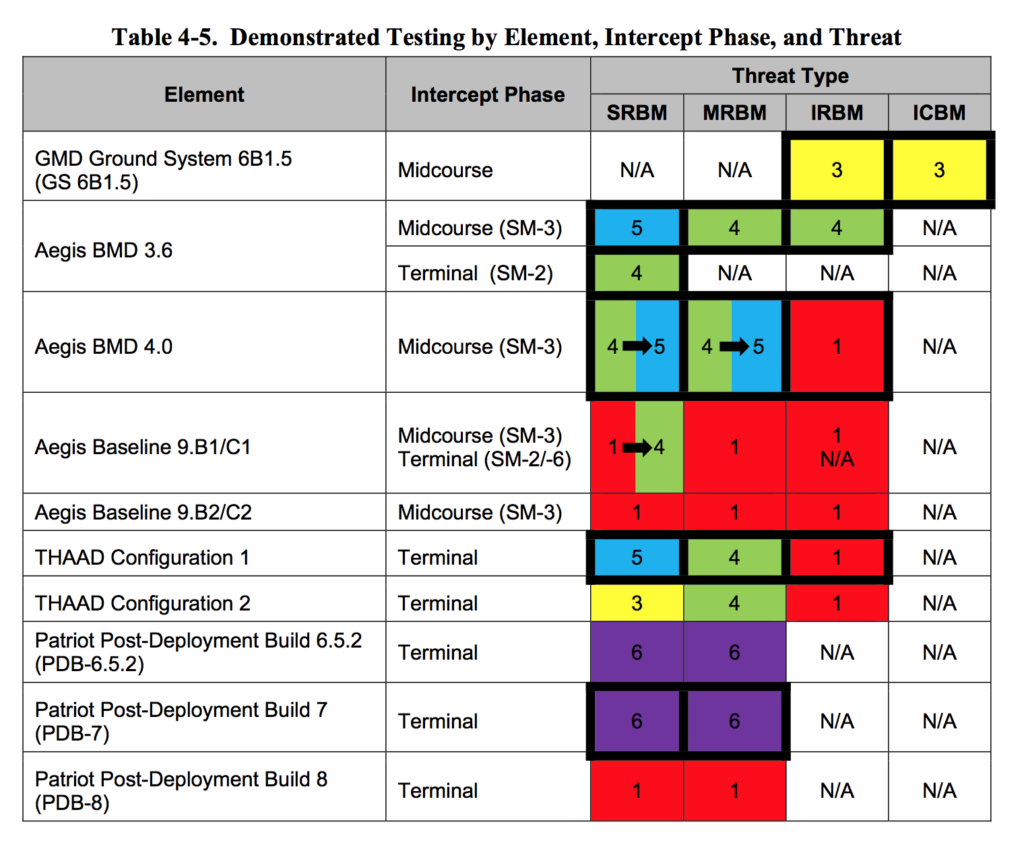 The effectiveness of THAAD will depend on the range of the KN-11, as well as how well THAAD handles the angle of attack. THAAT might be able to handle the KN-11, but it is distressing that North Korea can already present a threat that stresses defenses not yet deployed.
My broad point is an obvious one.  South Korea has every right to defend itself against ballistic missile attack, both through THAAD and indigenous missile defenses. I don't understand the public opposition to THAAD in South Korea. But even so, I don't think we can arms-race our way out of vulnerability with North Korea. There are too many countermeasures available to North Korea defeat missile defenses. And, with nuclear weapons, North Korea doesn't need a high success rate.  One or two will do. Deploying defenses and precision-strike capabilities will intensify the arms race rather than provide an escape from it. So while I am sympathetic to those who recoil at the idea of sharing vulnerability with Kim Jong Un, don't kid yourself: arms-racing only binds our fates more closely together. It's a Gordian knot, where our best efforts to wriggle free of vulnerability only tighten the ropes. Our best option, unpalatable as it may be, involves finding ways to discourage North Korea from developing new capabilities. Defense is a far less effective strategy. This is a point I made a few months ago when I proposed the deeply unsatisfying solution of accepting North Korea's liquid-fueled missile programs under the guise of its "space" program in order to head off the development of a solid-fueled missile program, a future that now seems to be here.