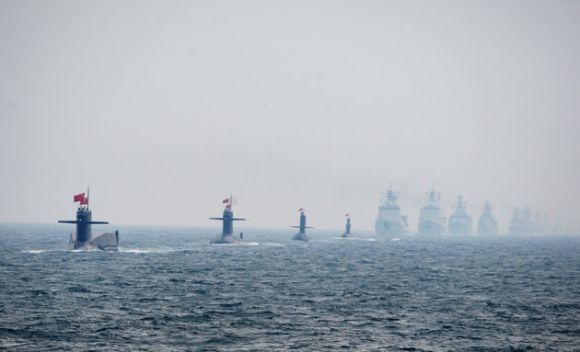 I can hear the sound of Jeffrey rushing to book a plane ticket. Or at least asking his programme assistant to do so. From the NYT:
A senior Chinese naval officer said that China would unveil its nuclear submarines to the public on Thursday as part of an international review of the country's naval fleet "aimed at promoting understanding about China's military development," according to a report by Xinhua, the state news agency.

The appearance of the submarines, in the northeastern port city of Qingdao, would be the first time that China had publicly shown the vessels. They are among the most powerful ships in the Chinese Navy.

The officer, Vice Adm. Ding Yiping, deputy commander of the Chinese Navy, told Xinhua in an interview on Monday that "suspicions about China's being a 'threat' to world security are mostly because of misunderstandings and lack of understandings about China."

He added, "the suspicions would disappear if foreign counterparts could visit the Chinese Navy and know about the true situations."
The Guardian article on this story has perahps the funniest erratum I have ever seen:
This article was amended on Friday 24 April 2009. Due to an editing error, the original version of this article said that Chinese nuclear submarines had gained prominence in recent battles with Somali pirates. This has been corrected.
But, all is forgiven because of their pics.