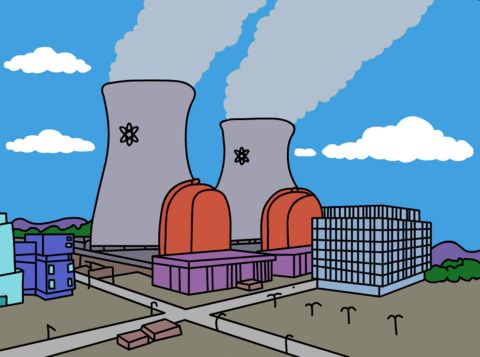 One of the perennial debates that rages in the comments section of this blog is about the meaning of article IV of the NPT. As a quick recap, recall that article IV.1 states that
Nothing in this Treaty shall be interpreted as affecting the inalienable right of all the Parties to the Treaty to develop research, production and use of nuclear energy for peaceful purposes without discrimination and in conformity with articles I and II of this Treaty.
The debate typically revolves around two questions. First, how far does the right "to develop research, production and use of nuclear energy" extend? Does it include enrichment and reprocessing technology, or stop at power reactors? Second, even if it does not say so explicitly, are article IV rights contingent upon compliance with IAEA safeguards (as set out in article III)?
I recently came across some interesting historical material that sheds some light on these questions.
A word or two of background is needed first. Article II (upon which Article IV rights are explicitly conditioned) contains the injunction against non-nuclear weapon states not to "manufacture" nuclear weapons. The term manufacture is not defined in the treaty but, as I wrote about in my first VERTIC paper, the negotiation history of the NPT provides a useful guide.
There was considerable debate during NPT negotiations over the meaning of manufacture. Agreement was eventually reached in a set of purpose criteria, sometimes known as the 'Foster Criteria' (after ACDA Director William Foster). According to Josef Goldblat (in Arms Control: A New Guide to Negotiations and Agreements) these criteria have not been challenged.
Most of the time the Foster criteria are simply given as: "Facts indicating that the purpose of a particular activity was the acquisition of a nuclear explosive device would tend to show non-compliance." But, occasionally, they are quoted in a longer form:
Facts indicating that the purpose of a particular activity was the acquisition of a nuclear explosive device would tend to show non-compliance. (Thus, the construction of an experimental prototype nuclear explosive device would be covered by the term "manufacture" as would be the production of components which would only have relevance to a nuclear explosive device.) Again, while the placing of a particular activity under safeguards would not, in and of itself, settle the question of whether that activity was in compliance with the treaty, it would of course be helpful in allaying any suspicion of non-compliance.
A month or two ago, I was given a copy of Mohamed Shaker's epic but almost impossible-to-find The Nuclear Non-Proliferation Treaty. The Foster Criteria appear to be based on Foster's testimony to the Senate. In this testimony there is a second, very interesting paragraph that I have never seen before. It goes like this:
It may be useful to point out, for illustrative purposes, several activities which the United States would not consider per se to be violations of the prohibitions in Article II. Neither uranium enrichment nor the stockpiling of fissionable material in connection with a peaceful nuclear program would violate Article II so long as these activities were safeguarded under Article III. Also clearly permitted would be the development, under safeguards, of plutonium fueled power reactors, including research on the properties of metallic plutonium, nor would Article II interfere with the development or use of fast breeder reactors under safeguards.
Foster could hardly be clearer: In his view article IV permits pretty much anything short of building a nuke so long as (i) it is carried out under safeguards and (ii) it is done with peaceful intent (something it is impossible to determine in practice as I have argued many times before).
I should add that I'm not under any illusions that this will change the minds of any of those who regularly debate this issue on the blog. And, indeed, I know enough about international law to know that one extra paragraph of Senate testimony hardly settles this issue. But it is still notable how explicit the US was at the time about the extent of article IV rights.