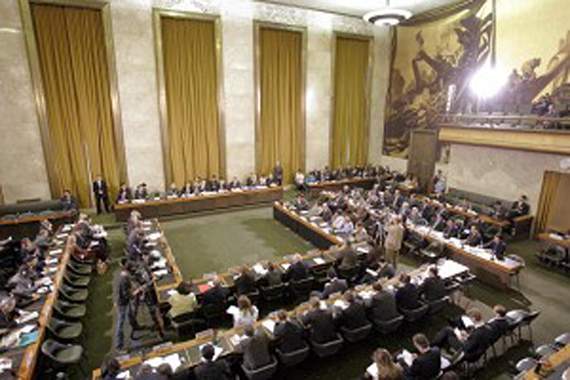 Now that the administrative joys of the start of term have begun to subside I have time start to posting again…
Actually, my first full day back was an enjoyable one as I attended a conference organised by Dan Plesch and Poul Erik Christiansen of the Centre for International Studies and Diplomacy at London's School of Oriental and African Studies. (Dan is perhaps best known as author of The Beauty Queen's Guide to World Peace. I think he should give me 10% of any sales resulting from thus plug!) Anyway, the purpose of the conference, Disarmament and Globalisation, was to mark the start of a research project of the same name. Dan (rightly in my opinion) believes the academic community is not paying enough attention to disarmament as an intellectual discipline—this is his part of the solution.
Particular highlights for me were talks by Tom Sauer and David Mutimer. Tom's talk, Nuclear Weapons Policy under the Clinton Administration: An Opportunity Missed, examined how Les Aspin and Ash Carter's attempts to transform America's nuclear posture (by scrapping ICBMs, for instance) were derailed by hostility from below and a lack of support from above. (I couldn't find an online article from Tom on the subject but this makes broadly the same point). The talk was salient given most of the Democratic candidates are talking about more-or-less significantly transforming the US arsenal. Tom's message: it won't be easy.
David, on the other hand, gave a thought provoking but untitled talk which I will somewhat cheekily dub Why the left should dislike arms control. His point (in part) is that the nature of arms control agreements is both shaped by the strategic environment and helps to shape it. He argues that US-Russian bilateral agreements, in particular, can be self-serving in that they help to perpetuate the nuclear primacy of those two nations. I don't entirely agree with him but he raises some important points and it left me pondering the following: Now the Cold War is over, what is arms control for? More on that shortly.