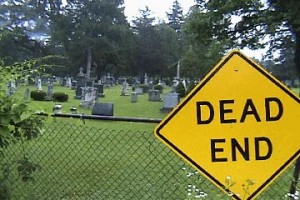 After a few years of activity, the International Atomic Energy Agency's probe of Syria's nuclear activities is sputtering to a halt. To their credit, even after the being denied access to sites apparently linked to the concealed reactor destroyed by the Israeli Air Force – and having had very little access to the former reactor site itself – safeguards inspectors have still managed to unearth undeclared nuclear imports and experiments. But that run of success now appears to have ended.
The international investigation has suffered from two burdens: first, a late start, and second, the limits of the IAEA's authority in Syria. Despite extensive news reports of the destruction of a hidden reactor in September 2007, the IAEA failed to act until April 2008, on the dubious grounds that no member state had shared its suspicions until then. In the intervening time, Syria was able to remove or bury the rubble. The inspectors also sought access to three allegedly related locations, but were denied on the irrelevant grounds that these were military facilities. In the meantime, Syria had the opportunity to sanitize these sites as well.
Phosphate, Irradiate, Obfuscate
Only where the inspectors have had regular access have they managed to unravel Syria's cover stories. Environmental samples taken in August 2008 at a safeguarded nuclear research site in Damascus, the Miniature Neutron Source Reactor (MNSR), revealed traces of uranium in hot cells. After the IAEA rejected Syria's initial explanations, the Syrians admitted to having imported small amounts of previously undeclared uranyl nitrate, as well as having introduced domestically produced yellowcake into the facility. When the IAEA conducted an inventory at MNSR in March 2010, the Syrians also acknowledged having converted yellowcake to uranyl nitrate and undertaken irradiation experiments, all without informing the IAEA as required by Syria's nuclear safeguards agreement. According to the Syrian side, the yellowcake came from a phosphate purification facility near the city of Homs, built by a Swedish engineering firm as an IAEA-sponsored Technical Cooperation project.
At last report, the IAEA believes that other undeclared uranium conversion experiments have taken place in Syria, and that Syria has yet to declare its entire uranium stockpile. Syria has refused the IAEA's request to visit the Homs facility.
Once Bitten
The IAEA is unlikely to make additional headway under its present authorities in Syria. These do not include an Additional Protocol, which would afford inspectors wide-ranging access. Although Director-General Amano has declined to rule it out, the IAEA looks reluctant to use even its existing special-inspection authority. Invoking a special inspection backfired with the North Koreans almost two decades ago, so it's perhaps understandable if the IAEA has become gun-shy.
Instead of taking a confrontational approach, the IAEA concluded a "plan of action" with Damascus on September 3, 2010 to resolve certain "inconsistencies" between Syrian statements and IAEA findings – an approach reminiscent of the ill-fated Iranian work plan of 2007. So far, it's been more plan than action. On November 18, Amano sent a letter directly to the Syrian Foreign Minister urging full cooperation. (Previous correspondence, as best as I can tell, went to the Atomic Energy Commission of Syria.) The only reply seems to have been the remarks of President Bashar al-Asad, who told an interviewer that Syria will never sign an Additional Protocol.
Start Spreading the News
The Syrian case now lumbers on to its destination. David Crawford of Wall Street Journal has reported what many of us had suspected would soon be coming: the IAEA is preparing to draw conclusions about Syria's noncompliance with its safeguards agreement. Subject to a vote of the Board of Governors, which could take place as soon as next month, Syria's nuclear program is poised to land on the docket of the UN Security Council.
Recent and related: Syria's Tibnah Salt Mine Revisited, and Did Syria Admit to Bio-Weapons?
Update | March 7, 2011. The IAEA's latest Syria report conveys no sense whatsoever that the Director-General is pushing for a decision on noncompliance, so I'd have to say that Crawford's story was… premature. Andreas Persbo has posted an analysis of the special inspection power and how its invocation might lead to a noncompliance finding. Mark Hibbs reports that the lack of urgency surrounding Syria's case is owed to other priorities, particularly a hope that Syria might soon commence peace talks with Israel.
Stay tuned.