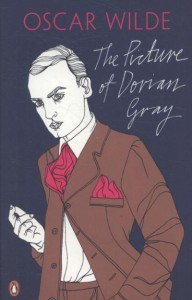 When Jimmy Carter was last in Pyongyang, according to KCNA, he was reminded that "it is the behest of President Kim Il Sung to denuclearize the peninsula." How wholeheartedly NDC Chairman Kim Jong Il shares that wish is another question. In the judgment of Richard Bush of the Brookings Institution, not so much: "The best chance for a significant change in DPRK policies (the 'silver lining' of the current situation) is a political succession, apparently now underway due to Kim Jong-il's poor health."
Just how nigh is the moment? (The apparent delay of the 3rd WPK Party Conference has people wondering, certainly.) No one can say, but you'll get a sense of it by viewing this sequence of photos from Xinhua. It commemorates KJI's handshakes with Chinese President Dorian Gray Hu Jintao over the last few years — behold!
April 2004: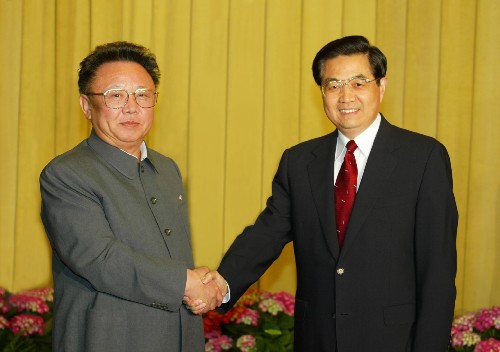 October 2005: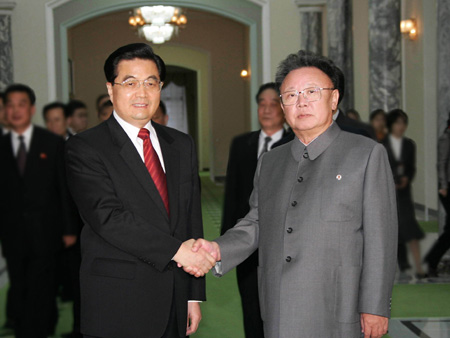 January 2006: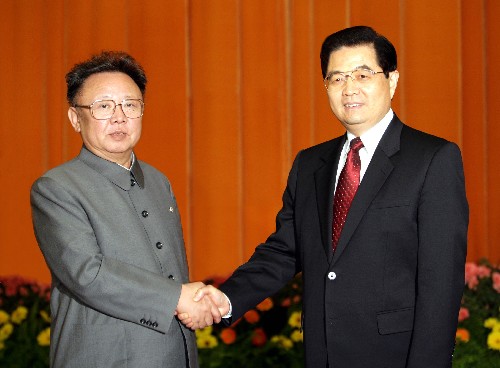 May 2010: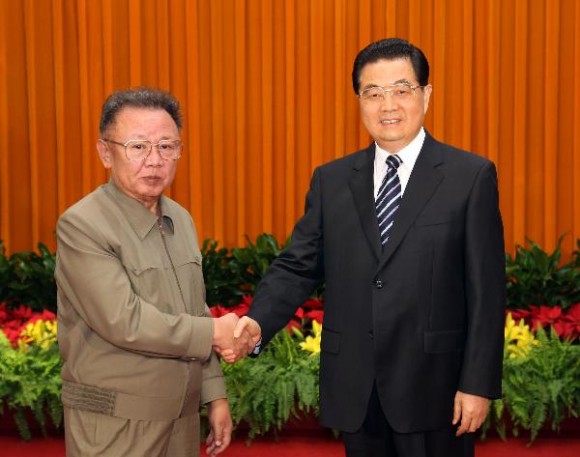 August 2010: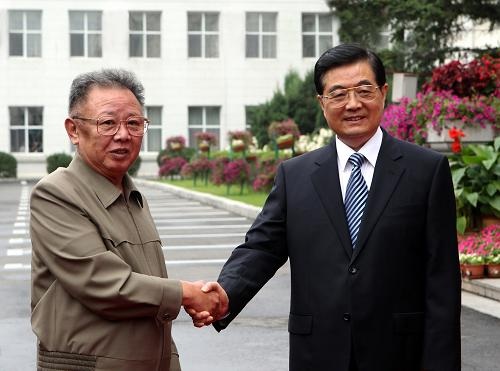 Going by the trend, KJI would be well advised to stop shaking hands with Hu; it's clearly not doing him any good.
Of course, there is no guarantee that post-succession North Korea will prove any more tractable on the nuclear issue than the North Korea of today.
Update. Jimmy Carter reports in the New York Times that North Korean officials he spoke with in August were "ready to demonstrate their desire for peace and denuclearization. They referred to the six-party talks as being 'sentenced to death but not yet executed.'"
Separately, in an account of his subsequent trip to China (posted at the Carter Center website), he relates the following conversation with Chinese Premier Wen Jiaobao:
He was quite interested in my visit to Pyongyang and confirmed that the positive messages I received there were the same that Kim Jong Il had brought to China. He surprised us by quoting the DPRK leader regarding the prospective promotion of his son, Kim Jong Un, as "a false rumor from the West." We'll just have to wait to learn the truth about the succession in power.