It was easy to overlook amid the discussion of the Bushehr reactor starting up, but Iran's military, always busy, announced a new ballistic missile test last week. According to Defense Minister Ahmad Vahidi, the new Qiam-1 liquid-fueled ballistic missile marks an advance in countermeasures against ballistic missile defenses.
Vahidi:
He explained that the missile is equipped with a smart navigation system, which decreases the possibility of it being targeted by other projectiles.

Vahidi added that the liquid-fuel missile's launch time is low due to its smart targeting system.

"It enjoys enhanced agility due to the scrapping of its fins," Vahidi stressed, adding that the missile can hit targets with high precision.
And indeed, the missile's lack of tail fins is readily apparent in the pictures.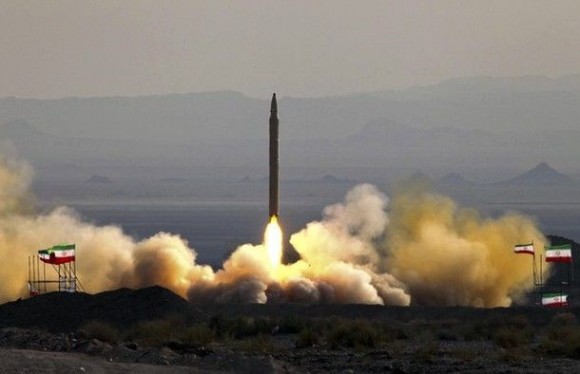 Vahidi didn't explain why a lack of fins would be advantageous either for accuracy or against defenses, but it's not hard to guess. Fins are mostly useful for stabilizing a missile as it re-enters the atmosphere, but that's beside the point if the missile has a separating warhead. And a separating warhead — not the lack of fins per se — would represent a noteworthy technical milestone, potentially contributing to greater accuracy and certainly presenting defenses with a smaller target.
(That's not to say that going finless doesn't have its own potential advantages, as related by Gen. Seyed Mehdi Farahi of Iran's Aerospace Industries Organization.)
But that's not all. The implication of Vahidi's statement, if we are to take it at face value, appears to be that the Qiam-1 has a separating, maneuvering warhead. That strikes me as too many advances at a stroke, but I'll defer to the missile experts. Geoff Forden's absence is keenly felt already.
Here's a video with launch footage.
Update. Here's a better video. Thanks, Jochen!
http://www.youtube.com/watch?v=H7-xhR7CO9o