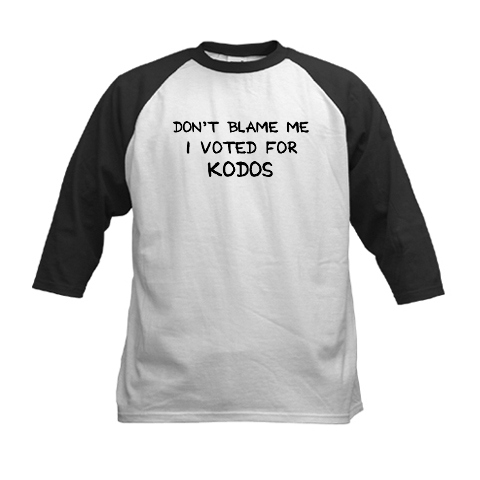 [Maybe you had to be there.]
After a day-long stopover in Seoul, U.S. special envoy Stephen Bosworth is now in Pyongyang for the first time in his official capacity. It's a three-day trip, so it looks pretty serious. Is there much chance that he'll win North Korea's reaffirmation of the denuclearization commitments it accepted in September 2005 and thereafter? Hard to say. It may be a step forward, at least.
In sizing up how substantive this trip is, though, the one obvious thing to watch for is who meets with Bosworth. That's the standard by which these visits — official or private — are generally measured: by the amount of face time that one's interlocutors are presumed to get with Kim Jong Il.
If the most senior official he sees is Li Gun, Director-General of the North American Affairs Bureau of the Foreign Ministry, it would not be a good sign. Li visited New York recently, so meeting at the same level would not imply much progress on the "seriousness" scale.
By way of illustration, there have been a number of private visits lately by U.S. experts. Jack Pritchard's group late last month apparently went no higher than Li, and here's how he summed it up: "We carried no messages to the North Koreans from the US Government. We did not receive any specific messages." Not very exciting, but on the other hand, Pritchard may have added as many as two Air Koryo air sickness bags to his personal collection.
Better than this would be meetings with Vice Foreign Minister Kim Gye Gwan, probably the most senior North Korean official who meets with foreign envoys with much regularity. If memory serves, Kim usually (always?) represented North Korea in the Six-Party Talks.
Better still would be Senior Vice Foreign Minister Kang Sok Ju, who has played the leading role in North Korean nuclear diplomacy over the years. Kang is widely remembered here for a remark during a fateful meeting in October 2002 that the American side interpreted as an admission of the intention to seek nuclear weapons. But his presence really ought to be considered a mark of seriousness.
Best of all, of course, would be Dear Leader.
Bosworth alluded to this hierarchy of is-it-worth-my-time back in March in an interview with Glenn Kessler of the Washington Post:
"I will not be the day-to-day representative in the six-party negotiations," Bosworth said, adding that he will focus more on broader policy issues, including bilateral negotiations with North Korea. "Ideally one would like to meet with the leader," Kim Jong Il, he said. "I would like to reach higher in the foreign ministry than we have been able to."
On that latter point, at least, he should be good to go. The Nelson Report claims that Bosworth has received "informal" assurances that he'll be seeing Kang. And the South Korean press has been reporting an upcoming Bosworth-Kang meeting for about a month now — more or less since the Li Gun visit to New York, come to think of it. Whether those assurances were a condition for making the trip, I don't know, but I wouldn't be surprised. Let's see now if they are fulfilled, and where the meetings lead.
Update | Dec. 10. As expected, Bosworth met with Kang. As for what was achieved, we can let the man speak for himself.
Update | Dec. 13. Here's the official English translation of the North Korean account of the trip:
At the meeting and talks both sides had a long exhaustive and candid discussion on wide-ranging issues including the conclusion of a peace agreement, the normalization of the bilateral relations, economic and energy assistance and the denuclearization of the Korean Peninsula.

Through working and frank discussion the two sides deepened the mutual understanding, narrowed their differences and found not a few common points. They also reached a series of common understandings of the need to resume the six-party talks and the importance of implementing the September 19 Joint Statement.

Both sides agreed to continue to cooperate with each other in the future to narrow down the remaining differences.
The substance remains obscure, so the tone is the message. Not a "brigandish" in sight.