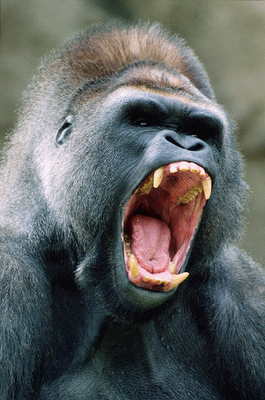 It can be surprising just how strongly people tend to feel about nuclear weapons declaratory policy.
The entire idea of declaratory policy, after all, comes down to words. It controls no instruments, makes no irrevocable commitments, and lacks the binding force of law. It amounts to an overt exercise in what the psychologists call impression management. As someone once told Janne Nolan, the standing promise of the United States not to use nuclear weapons under certain circumstances – the so-called Negative Security Assurances, or NSA – boils down to "just a policy."
(As words go, too, the NSA's are rather vague.)
Still and all, the strength of the feelings surrounding declaratory policy comes through loud and clear in an exchange of views in the current issue of Survival on whether to adopt a nuclear no-first-use pledge, or NFU, a long-standing proposal recently mooted again by Scott Sagan. For some, NFU would be too weak and therefore meaningless. For others, it would be too strong, tying the hands of the United States when it absolutely, positively has to nuke somebody.
The truth almost certainly lies in between. Michael Gerson – that's Michael "I'm Not the Speechwriter Guy" Gerson – nailed it when he described the power of NFU as stemming from "audience costs." This idea, sometimes also described in terms of costly signaling, means that a leader or a state can try to commit itself to a course of action by threatening itself with humiliation if it does not follow through. This is essentially the same reasoning involved in taking a public oath. You can break an oath, but really don't want to, other things being equal. For this reason, the leader of an NFU state would be reluctant to threaten first nuclear use in a crisis.
My latest column in the Bulletin takes a somewhat different tack. While I'm in favor of NFU, I don't think it should be pigeonholed as "declaratory policy." It should be treated as policy policy, laid down in an Executive Order. (Yeah, right there in the Federal Register.) As Commander-in-Chief, of course, the President can override his own standing orders in a pinch, but in the meantime, they should form the basis of guidance for planners.
Why is this distinction important? For one thing, declarations enjoy greater credibility when something more than reputation stands behind them. And President Obama has promised – rather publicly, although no proper oath was sworn – to "reduce the role of nuclear weapons in our national security strategy."
This is a good idea because, as I've sought to explain in the column, the present role of nuclear weapons is rather broad and nebulous. And it's just that much harder to persuade countries outside of the U.S. alliance system that nonproliferation is in their interest, too, if it enforces an oligopoly on weapons intended in part for what Thomas Schelling called "compellence" and Alexander George called "coercive diplomacy." Call it nuclear blackmail, if you like.
Clausewitz on the Bomb
At some point, too, we really ought to decide for ourselves what our nuclear weapons are for. Perspectives vary, so much so that the Perry-Schlesinger Strategic Posture Commission, for example, didn't make a clear statement about it.*
The nature of nuclear weapons has tended to override attempts to harness them to sensible policy objectives. Policy, as Carl von Clausewitz put it,
converts the overwhelmingly destructive element of war into a mere instrument. It changes the terrible battle-sword that a man needs both hands and his entire strength to wield, and with which he strikes home once and no more, into a light, handy rapier—sometimes just a foil for the exchange of thrusts, feints and parries.
Despite efforts to craft limited nuclear options, there are in the final analysis no thermonuclear rapiers or atomic foils. It's "terrible battle-sword" all the way. As a consequence, nuclear policy debates have always seemed especially susceptible to arguments that spring less from Clausewitzian strategic calculations than from hawkish or dovish sentiments, pure and simple. In settings like Perry-Schlesinger, the sentiments more or less cancel each other out, leaving matters not very far from where they started. (See the chapter on declaratory policy.)
So, with the Soviet Union almost two decades in the grave, we're still poised to conduct an annihilating strike on Russia in response to the Red Army's thrust through the Fulda Gap. And we explain this posture to the world in terms of North Korea's or Syria's chemical weapons program. This just makes no sense at all. It's a function of inertia. Up to now, no President has been ready for the massive exertions required to force change, but the pressing need to overhaul the nonproliferation regime could finally produce that impetus.
* There is no clear joint statement, to be exact. The Chairman's Preface is another matter.