Reacting to last week's Qom revelation, Andreas Persbo wrote that
National technical means combined with human intelligence, however, seems to have averted the worst outcome, the establishment of a parallel fuel cycle.
(See: Parallel Fuel Cycles, September 25, 2009.)
So was the Qom facility was intended as part of a larger system, isolated from the network of declared facilities? It's possible. A broad hint appeared at the bottom of a story in Sunday's New York Times, stating that the November 2007 NIE "listed more than a dozen suspect locations" in Iran.
Certainly, the idea is catching on. Earlier this week at the Foreign Policy website, Nima Gerami and James Acton wrote:
Unfortunately, the Qom facility might not be the end of the story. A centrifuge plant needs feedstock, uranium hexafluoride — a material derived from refined uranium ore and produced at a conversion plant. Iran would probably not risk trying to divert feedstock from its declared conversion plant at Esfahan, which is under the watchful eye of the International Atomic Energy Agency (IAEA). Iran could therefore have also set up a clandestine conversion facility, or have succeeded in procuring the material illicitly.
A somewhat similar observation was offered by Gary Milhollin and Valerie Lincy in Wednesday's New York Times:
Clearly, the new plant makes more sense if it is one of many. [snip] Such a secret string of plants, however, would probably require a secret source of uranium. Intelligence agencies have been looking for such a source; the Qum discovery should be a signal to increase their efforts.
One place to look might be Iran's two small uranium mining and milling sites, which aren't subject to safeguards.
A Stand-Alone Breakout Factory?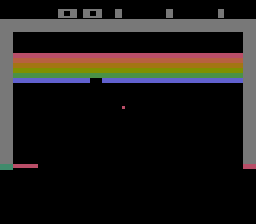 Milhollin and Lincy also allow for an alternative possibility: not a parallel fuel cycle, but a plan for the sudden diversion of LEU stocks from Natanz to Qom. This would be a rather risky maneuver.
(Incidentally, this idea is not new; ISIS called it the most likely breakout scenario in an analysis back in March.)
Here's a related, third possibility. The Qom facility — and perhaps one or more others like it — may have been intended to play a role after an Iranian withdrawal from the NPT. Because Natanz might be attacked under these circumstances, HEU production would instead be undertaken in one or more hidden locations.
This idea isn't too far from what AEOI chief Ali Akbar Salehi told reporters earlier this week:
"This site is at the base of a mountain and was selected on purpose in a place that would be protected against aerial attack. That's why the site was chosen adjacent to a military site," Salehi told a news conference. "It was intended to safeguard our nuclear facilities and reduce the cost of active defense system. If we had chosen another site, we would have had to set up another aerial defense system."
Natanz already has air defenses, so the cost efficiency that Salehi mentions is rather questionable. It's also unclear if Salehi meant that burial at "the base of a mountain" would protect the centrifuge hall against attack; Geoff Forden concludes that it's not buried deeply enough to matter much (see: Cut and Cover, September 29, 2009). In any case, from a defensive perspective, the obvious advantage of the Qom site was secrecy — a secrecy that was lost as soon as the site was acknowledged.
Iranian officials have often approvingly cited the rights that Iran enjoys under the NPT, but at times, others have threatened to withdraw. President Ahmadinejad has intimated that he regards the NPT as fundamentally unfair — see my latest column in the Bulletin for more on this point — and it is conceivable that Iran might someday exercise its withdrawal right, too, much as North Korea has. In such an event, a secret site like Qom would have provided some insurance en route to a tidy little HEU stockpile. That wouldn't have required an entire parallel fuel cycle.
But this is just one possibility.