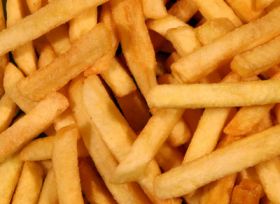 Yes, yes, it is shameless, but I can't resist pointing out that NPR is running a boatload of analytical, talking-head-driven pieces on Iran this week.
(At least in this instance, NPR is not the Congressionally mandated bureaucratic process, but the nationwide radio network backstopped by the french fry purchases of your childhood.)
Monday morning's piece was Iran And The Bomb: U.S. Keeps Options Open. In the afternoon, we heard Uncertainty Surrounds Iran's Nuclear Capability, which may shed some additional light on the issues explored earlier here.
Tuesday morning brings us Could Deterrence Counter A Nuclear Iran?. You may notice that no fewer than two ACW'ers are featured therein. Yep, shameless.
Just one additional observation: this segment concerns a hypothetical situation. It's one that, with luck and good sense, can still be avoided.
Update. Wednesday's morning's segment concerns extended deterrence, AKA the "nuclear umbrella."