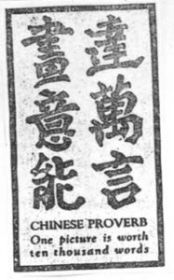 A picture is worth… You already know the saying. But what's a picture worth when it comes without a caption?
This may sound like an off-brand Zen koan, but it's actually the windup to a small exercise in decoding ambiguous nuclear signaling.
Earlier this month, Amir Mizroch grabbed a rather unusual screen image from a TV news segment on Israel's Channel One. It's a still photo of Israeli Prime Minister Binyamin (Bibi) Netanyahu visiting the Dimona nuclear complex in southern Israel.
This may well be the first new interior photo from Dimona to appear in the news media since The Sunday Times printed a few in 1986. It's reproduced below.
Yes, there he is in a bunny suit, hand extended toward a mass of pipes and cylinders, bringing to mind nothing so much as a bigger, beardless, graying Mahmoud Ahmadinejad doing his annual runway strut on Iran's National Nuclear Technology Day.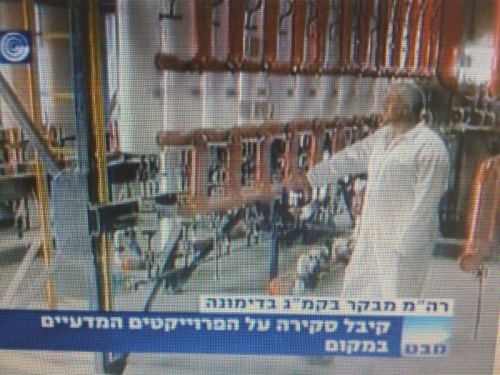 To be sure, there is a caption right there in the chyron, which Mizroch helpfully translates as, "The Prime Minister visits the Dimona nuclear reactor, receives briefing on the scientific programs undertaken there."
Now, after all the hullaballoo lately over nuclear opacity, you have to wonder what the normally talkative Netanyahu aims to accomplish by this pantomime. He seems to be flirtatiously parting the veil.
Let's flesh out the picture a little more. A few days after the news broadcast, the Prime Minister visited Hatzerim Air Base in the company of top defense ministry and military officials, where—among other things—he sat in the cockpit of an extended-range F-15I fighter-bomber, looking for all the world like a kid at an airshow. (You can watch him try on the helmet in this video.)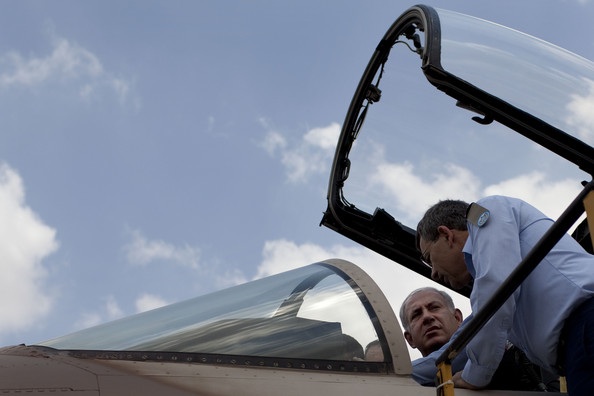 So now we have a full-blown game of charades going. Sounds like… fissile material… Rhymes with… airstrike… Wait! I think I have the answer: You're running out of patience on Iran.
Perhaps needless to say, I'm wondering if the visit to Dimona was such a great idea. Nuclear opacity has its ups and downs, but chief among its virtues is the obstacle it poses to the production of rhetorical nuclear threats, even in a retaliatory vein. As U.S. Rep. Tom Tancredo learned a few years ago, that sort of thing has a way of not working out too well. Trying to transmit roughly the same message by means of an interpretive dance honors the letter more than the spirit of opacity, and invites ugly misunderstandings. It's just too clever by half.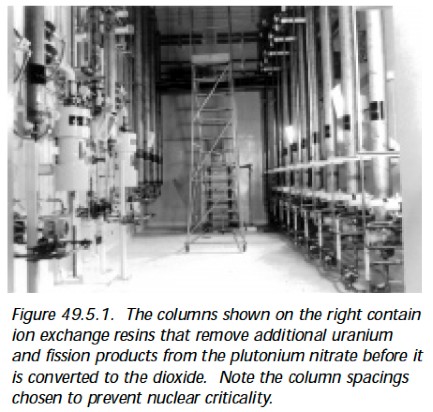 But let's leave aside quibbles and contentions. This is a wonky site, and the Dimona happy snap is nothing if not wonkporn. Can anyone out there identify the equipment in the background of the shot? It appears to be a series of fractionating columns or mixer-settlers. I don't really know. One possibility is shown to the right: ion exchangers involved in the reprocessing of plutonium. (The image and caption are lifted from Chapter 9 of the DOE Annex 3 handbook.)
If that tentative identification is correct, then the secret decoder ring reveals the following message: Remember… that… we've… got… the… Bomb…