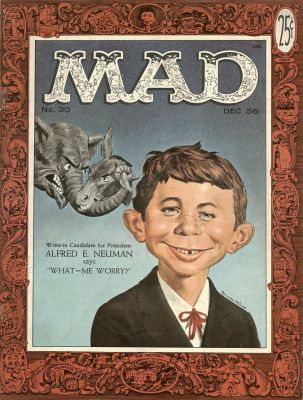 Students of nuclear deterrence could learn something from the financial crisis. (So I've argued before.) One reason to think so appears in a review of Justin Fox's new book, The Myth of the Rational Market.
In Paul Krugman's telling, Fox describes how the efficient markets hypothesis, which is the basis of modern financial risk assessment, depends on a glaring fallacy: the assumption that others consistently decide and act in their own optimal self-interest, or close enough that it doesn't matter.
This journey to disaster began with a beautiful idea…

[Harry] Markowitz's model told investors what they should do, rather than predicting what they actually do. But by the mid-1960s other theorists had taken the next step, analyzing financial markets on the assumption that investors actually behaved the way Markowitz's model said they should….

But if the markets are already getting it right, who needs finance professors?
What the idea of efficient markets has to do with the non-use of nuclear weapons is actually pretty straightforward, since deterrence is traditionally modeled on bargaining and risk-taking. And indeed, back in 1974, Alexander George and Richard Smoke detected a similar problem in deterrence theory. The theory, they warned, was primarily "abstract-deductive" in origin, based upon ideas about what states ought to do rather than evidence about what states actually have done. This was a problem if anyone was supposed to rely on it:
The character of the theory is fundamentally normative-prescriptive, not historical-explanatory. …[T]he large deterrence literature has grown up with almost no systematic attention to historical cases of deterrence, to the explanation thereof, or to inductive theory-building therefrom. These time-consuming activities have been sidestepped, for reason of theorists' understandable sense of urgency during the Cold War era…
To put it another way: if everyone is already acting in their own best interests, who needs strategists?
The common root of these problems is the assumption that optimization of subjective expected utility (SEU) self-evidently forecasts actual behavior. As Herbert Simon put it, with dry understatement,
The classical theory of omniscient rationality is strikingly simple and beautiful. Moreover, it allows us to predict (correctly or not) human behavior without stirring out of our armchairs to observe what such behavior is like.
Or as Larry Summers once put it, according to Krugman, "THERE ARE IDIOTS. Look around."