Comeback time already?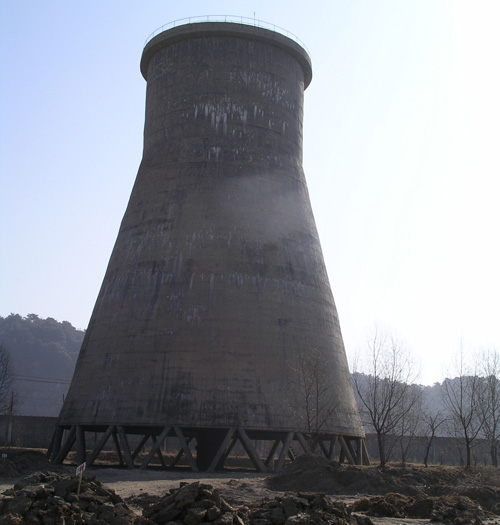 I'm pretty sure this was made of concrete.
Following are some excerpts from a translation of the August 26, 2008 statement of the North Korean Foreign Ministry Spokesman. The full text appears in the comments.
The official English translation is now available here.
The 3 October agreement — which stipulates the second-stage action measures for the implementation of the 19 September Joint Statement on the denuclearization of the Korean peninsula — includes our obligation to submit a nuclear declaration and the US obligation to remove our country from the list of "state sponsors of terrorism."

We fulfilled our obligation by submitting a nuclear declaration on 26 June.

However, the United States did not remove us from the list of "state sponsors of terrorism" by the promised date for the "reason" that there was no agreement on a verification protocol on our nuclear declaration.

This is clear violation of the agreement.

In no agreement among the six parties or between the DPRK and the United States does an article stipulate the issue of verifying our nuclear declaration as a conditionality for the removal from the list.
If the United States thought it could conduct a house search on our country, too, as it pleased — like in Iraq — it is a big miscalculation.
Under the condition where the United States violated the agreements, we have been unavoidably left with no option but to take the following countermeasures in accordance with "action-for-action" principle.

First, to immediately suspend the work of neutralizing our nuclear facilities, which was in progress in accordance with the 3 October agreement. This measure came into effect on 14 August, and concerned parties have been notified already.

Second, we will consider soon the measure of restoring the Yo'ngbyo'n nuclear facilities to their original state…
You'll sometimes hear it said that verification, as an issue, is the opposite of arms control. That strikes me as short-sighted. Not everything can be finessed. With hindsight, certainly, it is hard to explain how the verification subplot of the North Korea soap opera has been neglected to the point of re-emerging as BDA, Round Two.