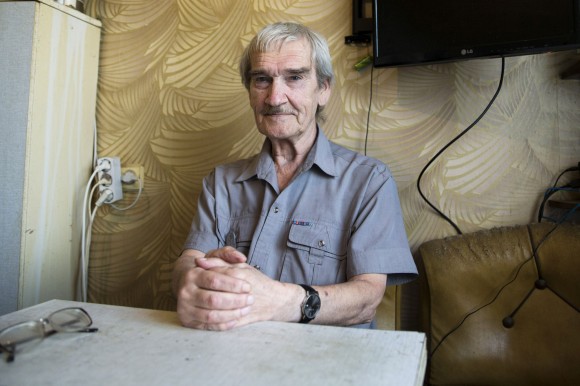 Stanislav Petrov's story is about to be featured in a new movie, The Man Who Saved the World. This title suggests more than the usual artistic license, but if license weren't granted when dealing with the Apocalypse, then where would the film industry be? My own choice for the hero's mantle would be Vasili Arkhipov, whose veto prevented the launch of a nuclear weapon on board a Soviet sub being depth charged during the height of the Cuban missile crisis.
Both men illuminate the weaknesses of nuclear deterrence theory, when alertness and vigilance can paradoxically lead to error. Yes, we want those in charge of nuclear weapons to be on the top of their game. But when alert levels are raised during a severe crisis, the likelihood of unintended accidents and human or mechanical error increases.
Most of the literature on deterrence theory misses this central point because it assumes mutual, rational assessment of gain and loss. One problem with the rational-actor model is that adversaries might not be on the same page as to whether whether the use of nuclear weapons makes sense. Usually, when this is a close call, the "rational" actors hardly know each other. The rational actor model excludes the human factor, when deciders and implementers are operating under extreme duress. It also doesn't account for mechanical failure. If instead of presuming rational actors, deterrence theory were predicated on Murphy's Law, there would be many fewer nuclear weapons in our midst.
Aspiring wonks: If you think the recent past has been a mess — what with the Kremlin's behavior in Ukraine, its provocative and dangerous actions at sea and in the air, and the shoot-down of a civilian airliner — all of this pales in comparison to 1983, aka The Year of Living Dangerously.
In 1983, President Reagan announced his "Star Wars" initiative, NATO deployed medium-range missiles in Europe, the Kremlin walked out of arms-reduction talks, a trigger-happy Soviet air defense commander shot down a South Korean passenger airliner, the U.S. Navy and Air Force carried out provocative feints toward Soviet territory, and paranoid Politburo figures with backgrounds in intelligence thought the United States was preparing for a surprise attack.
Petrov gained belated recognition for his decision on the night of September 26, 1983. As the commanding officer on the night shift, he was faced with the choice of notifying superiors of indications of the opening salvo of a U.S. surprise attack, or not doing so, assuming a technical malfunction. Petrov did not go by the book, as he chose not to assume the worst. David Hoffman tells this tale in his prologue to The Dead Hand.
Mark Kramer has also investigated this Cold War episode and believes it to be overdrawn. Arkipov's story — think of Das Boot meets Seven Days in May – makes for more sustained and higher drama. Calling all screenwriters!