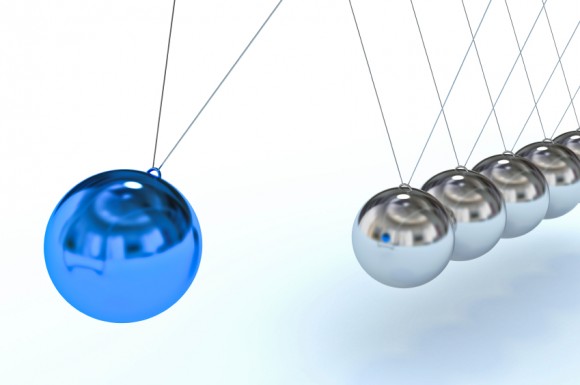 U.S. National Security Strategy reports, like the one issued by President Barack Obama on February 6th, are quickly forgotten. They do, however, provide useful temperature-taking devices. Compare, for example, the National Security Strategy report released by the George W. Bush administration in 2002 with the Obama administration's 2015 report.
There are many common themes in these two reports, built around values, alliances, and the like. U.S. national security strategy is, after all, built around core interests that don't change from one administration to the next. New administrations do, however, change emphasis. They undertake course corrections, triggered by external events and the temper of the electorate.
The Bush administration's first National Security Strategy report, issued soon after attacks on the Twin Towers and the Pentagon by al-Qaeda operatives flying hijacked commercial airliners, presented an ambitious, muscular, and fateful course correction. Here are some excerpts:
We will defend the peace by fighting terrorists and tyrants.

America will hold to account nations that are compromised by terror, including those who harbor terrorists— because the allies of terror are the enemies of civilization. The United States and countries cooperating with us must not allow the terrorists to develop new home bases. Together, we will seek to deny them sanctuary at every turn.

As a matter of common sense and self-defense, America will act against such emerging threats before they are fully formed… History will judge harshly those who saw this coming danger but failed to act. In the new world we have entered, the only path to peace and security is the path of action.

The United States will use this moment of opportunity to extend the benefits of freedom across the globe.

Having moved from confrontation to cooperation as the hallmark of our relationship with Russia, the dividends are evident: an end to the balance of terror that divided us; an historic reduction in the nuclear arsenals on both sides; and cooperation in areas such as counterterrorism and missile defense that until recently were inconceivable.

We must be prepared to stop rogue states and their terrorist clients before they are able to threaten or use weapons of mass destruction against the United States and our allies and friends.

We must deter and defend against the threat before it is unleashed.

We must adapt the concept of imminent threat to the capabilities and objectives of today's adversaries… The United States has long maintained the option of preemptive actions to counter a sufficient threat to our national security. The greater the threat, the greater is the risk of inaction— and the more compelling the case for taking anticipatory action to defend ourselves, even if uncertainty remains as to the time and place of the enemy's attack. To forestall or prevent such hostile acts by our adversaries, the United States will, if necessary, act preemptively.
Compare these ringing declarations with the following passages from the Obama administration's 2015 National Security Strategy:
We have to make hard choices among many competing priorities, and we must always resist the over-reach that comes when we make decisions based upon fear.

Our resources will never be limitless. Policy tradeoffs and hard choices will need to be made.

In an interconnected world, there are no global problems that can be solved without the United States, and few that can be solved by the United States alone.

We mobilized and are leading global efforts to impose costs to counter Russian aggression

We will prioritize collective action to meet the persistent threat posed by terrorism today, especially from al-Qa'ida, ISIL, and their affiliates.

We will be principled and selective in the use of force. The use of force should not be our first choice, but it will sometimes be the necessary choice. The United States will use military force, unilaterally if necessary, when our enduring interests demand it: when our people are threatened; when our livelihoods are at stake; and when the security of our allies is in danger. In these circumstances, we prefer to act with allies and partners. The threshold for military action is higher when our interests are not directly threatened. In such cases, we will seek to mobilize allies and partners to share the burden and achieve lasting outcomes. In all cases, the decision to use force must reflect a clear mandate and feasible objectives, and we must ensure our actions are effective, just, and consistent with the rule of law. It should be based on a serious appreciation for the risk to our mission, our global responsibilities, and the opportunity costs at home and abroad. Whenever and wherever we use force, we will do so in a way that reflects our values and strengthens our legitimacy.

[W]e shifted away from a model of fighting costly, large-scale ground wars in Iraq and Afghanistan in which the United States—particularly our military—bore an enormous burden. Instead, we are now pursuing a more sustainable approach that prioritizes targeted counterterrorism operations, collective action with responsible partners, and increased efforts to prevent the growth of violent extremism and radicalization that drives increased threats.
When Presidents are re-elected, their second National Security Strategy report is usually more tempered than the first. This is true for both the Bush and Obama administrations. The national mood shifted greatly after 9/11 and then shifted again in reaction to the dispiriting wars in Iraq and Afghanistan. The pendulum is now swinging back again, and will gain momentum in the next administration.