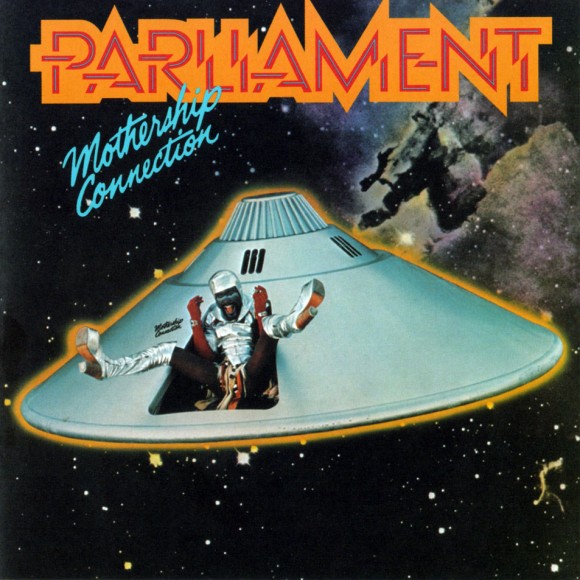 Space may be the final frontier, but it's also the cosmic dust that we're made of. Our lineage traces back to seawater, as well. Is that why we humans stare out into space and the ocean?
Two wordless and magnificent movie scenes book-end our connection to the cosmos. The first, as you probably figured, is in 2001: A Space Odyssey, directed by Stanley Kubrick. In mesmerizing slow motion, our hairy ancestor heaves a bone into the air, end over end, and in a brilliant editing cut, the bone transforms into a rotating space station. The second is at the end of Gravity, by Alfonso Cuarón, where, after an impossibly harrowing space voyage, an astronaut returns to earth, barefooted, walking through the primeval ooze. (The actress playing this role babysat for our children, but that's another story.)
Crotchety Sexagenarian Syndrome: If you haven't seen Gravity yet, I suggest bringing earplugs for the previews of coming attractions. In our local theater, the previews were all science fantasy flicks — good vs. evil, fate of the world, a hero with magical powers, the obligatory love interest, standing indomitably against impending doom. What does this derivative drivel say about our popular culture and our youth? In case your attention wanders, the sound is amped up like a Metallica concert – a purely conjectural analogy. You might want to bring eyeshades as well, to avoid the dizzying effects of over-the-top computer graphics on an IMAX screen (3-D glasses optional) that prompt even bored game boys and thumb jockeys to pay attention.
Special effects and computer graphics are put to good use in Gravity to show the quiet wonders of spaceflight and the menace of debris – in this case, triggered by a hit-to-kill anti-satellite test. Perhaps Gravity will hammer the last nail in the coffin of these tests. The scales have been tipping that way since the 2007 Chinese ASAT test.
This long-windedness constitutes a preamble to plug, once again, an International Code of Conduct for responsible space-faring nations. The third draft of an ICoC, released in September by the European Union, is better than its predecessor, as enumerated on the Stimson Center's website. This fall, China and Russia endorsed an ICoC in principle, but they have yet to endorse the EU's handiwork. India and Brazil have also withheld official endorsement.
One reservation is that the ICoC will not be a legally binding treaty that constrains military space programs. This complaint has the practical effect of making pragmatic, useful steps hostage to a treaty that will either be too broad to be verifiable, or too narrow to matter. Besides, entry into force will be questionable. If, however, the pursuit of a treaty matters – more on this later – how would this goal to be advanced by withholding support for the ICoC?
The second reservation, related to the first, is that the draft ICOC makes reference to the inherent right of subscribing states to self-defense. Where to begin? Shall we also take issue with the UN Charter's reference to the inherent national right of self-defense? What useful purpose would be served by not reaffirming the right of self-defense in the ICoC? Would the use of space weapons in extremis be less likely if the ICoC employed the cotton-candy phraseology of the Kellogg-Briand Treaty?
Not all types of weapons are OK to use in self-defense. Treaties ban the right of states to use chemical and biological weapons, for example. There has been a serious debate, with an assist from the World Court, on whether and when the use of nuclear weapons would be permissible in self-defense.
If we were to pursue a treaty banning the use of certain weapons in space for self-defense, what would those weapons be? Kinetic energy ASATs are the obvious place to start, but medium-, intermediate- and intercontinental-range ballistic missiles could be used in this way. Shall we ban them all? If not, how can we tell what they are programmed to do? Do advocates of a new space treaty propose to ban ballistic missile defense tests, as well? Do they consider the use of BMD to be prohibited acts of self-defense? If advocates of a new space treaty concede that BMD is a legitimate act of self-defense, and do not seek to ban all BMD tests, how would they propose to define and verify differences between BMD tests and ASAT tests? Do advocates of a space treaty consider all proximity operations in space to be surrogates or precursors to attack? If not, how would they propose to distinguish and verify benign and unacceptable proximity operations in space? What about the use of lasers? How about "black" programs? If violations are detected, how would treaty advocates propose to make plausible, public cases to assert violations? How do they propose to respond to violations?
Russia, China, and other advocates of a sweeping space treaty recognize that technologies and hardware that could be used to harm satellites or engage in space warfare could also have permissible uses. Since permissible uses ought not to be banned, Moscow and Beijing have instead proposed banning weapons (only in outer space, not on the ground) that are "specially produced or converted" to engage in prohibited acts.
The weaknesses of this approach are too numerous to mention, but here's a start: Is it possible to reach consensual agreement on what is "specially produced or converted" so as to ban its use as a space weapon? How can ground-based systems be excluded? How can any state, including the United States, China and Russia, prove that existing capabilities, those in research and development, as well as black programs have not been specially produced or converted for ASAT purposes? Are we all supposed to take assurances at face value?
For all of these reasons and more, prospects for a treaty banning weapons in space are remote. In contrast, there is an excellent opportunity at present to strengthen a nascent international norm against further tests of hit-to-kill ASATs that produce long-lasting, lethal and indiscriminate space debris. In addition to doing this, the ICoC would facilitate visits to space launch sites, flight control centers, other outer space infrastructure facilities, observations of launches of space objects, and demonstrations of rocket and other space-related technologies. States that have cold feet about extending these invitations can't possibly be expected to help verify compliance with more ambitious undertakings. The ICoC would also provide for welcome international consultative measures.
So what's the hold-up? The notion of an ambitious treaty alternative to the ICoC is both a holy grail for those who seek unrealistic outcomes and a dodge for those who wish to avoid pragmatic ones.
One way to get off this merry-go-round would be to supplement the ICoC with pledges by the three states that have carried out hit-to-kill ASAT tests to affirm what the ICoC clearly seeks to prevent: further ASAT tests that generate long-lived, indiscriminately lethal space debris. These pledges would be verifiable and incontrovertible – unlike pledges not to "specially" produce or "convert" multi-use technologies and hardware for space warfare. Offering pledges against further testing of K-E ASATs could help make the ICoC a reality. Reluctance to make these pledges will be clarifying, and would remove one veil of flimsy opposition to the ICoC. Other veils, including discomfort with transparency and military insistence on freedom of action, would remain.
The EU's new draft has been released prior to "open-ended consultations" among space-faring nations in Bangkok from November 18-22. It's one thing to strive for something better; it's another to allow something better to be the enemy of the good. Will hold-outs and free-riders demonstrate their seriousness about the sustainable use of space, or seek continued refuge in specious reasoning?