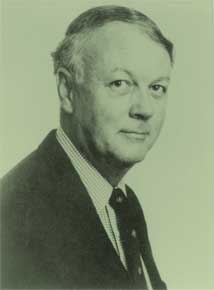 Hedley Bull is probably the least well-known founding father of the theory of modern arms control. He's not very well known because he toiled under three considerable disadvantages. First, he was an Australian based in the United Kingdom, when the primary action was in the United States. Second, his important book, The Control of the Arms Race: Disarmament and Arms Control in the Missile Age (1961), suffered by comparison to Thomas Schelling and Mort Halperin's Strategy and Arms Control, which was published around the same time. And third, Bull was a dense prose stylist. While Strategy and Arms Control was a model of clarity and concision, Bull made far greater demands of his readers, writing rebuttals before coming around to his conclusions.
The Control of the Arms Race was written under the auspices of the Institute of Strategic Studies, which convened a study group for Bull's benefit, including among its members Alaistair Buchan, Anthony Buzzard, Philip Noel-Baker, Thomas Schelling, and Albert Wohlstetter. (The ISS subsequently added the word "International" to its masthead).
Bull defined arms control as "restraint internationally exercised upon armaments policy, whether in respect of the level of armaments, their character, deployment or use." Here are some of Bull's conclusions, which echo those of Schelling and Halperin:
In general, arms races arise as the result of political conflicts, are kept alive by them, and subside with them….

We cannot expect that a system of arms control will be brought into operation, nor that, if it is, it will persist, unless certain political conditions are fulfilled….

Arms control does not provide a technique of insulating a military situation from the future will of states to change it: it cannot bind, not settle in advance, the future course of politics. There are no technical means of excluding the political factor….

If armaments do not of themselves produce war, certain kinds or levels or deployments of armaments may be more likely to give rise to the decision to go to war than others. If arms races do not necessarily lead to war, there are directions they can take which undermine security against it.