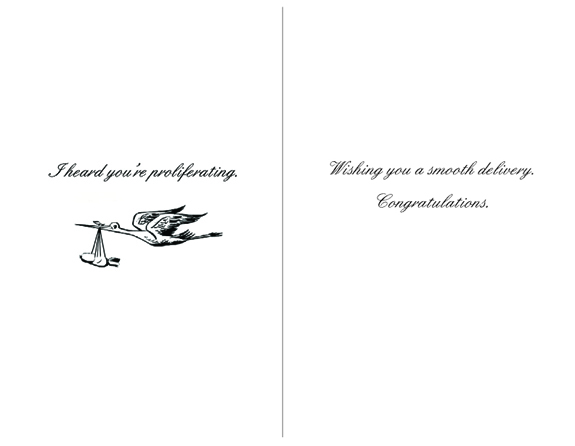 There are going to be a lot of changes at Arms Control Wonk over the next month, including the departure of a few friends, the arrival of new ones and a spiffy new site.
For my part, blogging may be scarce over the next few weeks as I anticipate the arrival of the RRW — the Reliable Replacement Wonk.
As you can see from the card made by my friend and polymath Stephanie Kaplan — she of breeding and feeding fame, as well as the Ms. and Mrs. empire — I am (with a little luck) about to go on paternity leave.
I will be periodically checking email and maybe even blogging a bit.