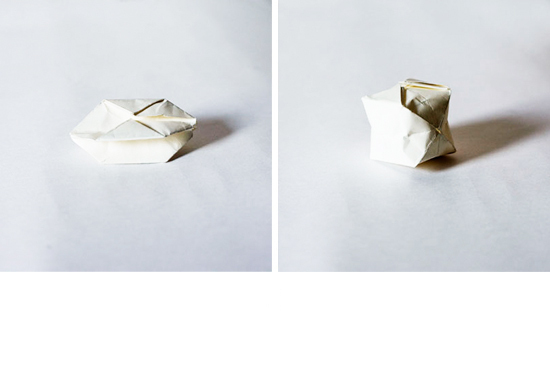 5,113.
That's the number of active nuclear weapons in the US stockpile as of Sept. 30, 2009.
The Defense Department has released aggregate stockpile numbers for 1962-2009, as well as annual warhead dismantlements from 1994-2009 in a fact sheet entitled, Increasing Transparency in the U.S. Nuclear Weapons Stockpile.
The fact sheet does not enumerate the "several thousand" nuclear weapons awaiting dismantlement.
This brings up to date the data that the Department of Energy released in 1994, Declassification of Certain Characteristics of the United States Nuclear Weapon Stockpile.
Apparently the IC Red Team was unsuccessful in rendering the fact sheet in the form of an origami nuclear bomb (above). So, DOD released it.
Origami representation of Ivy Mike by Michael Tolmachev.