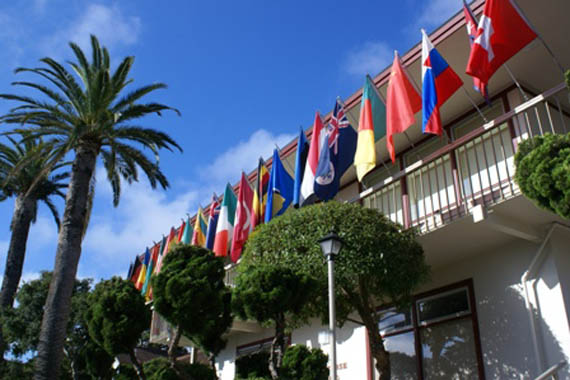 Greetings from Monterey, California and the 20th Anniversary Conference of the James Martin Center for Nonproliferation Studies.
(After convalescing in the hot tub last night, I made it half way through John Steinbeck's Cannery Row and a demi bouteille of Ventana Pinot Noir. That was very civilized.)
It is a treat to be at a conference that, rather than being topical, is focused on pedagogy and, in particular, the role of simulations. That may sound odd, but I am always up for a change of pace. I am not sure Bill Potter intended so much emphasis on this particular topic, but a parade of students hailed the simulations at CNS for preparing them for the real world. And Stanford's Scott Sagan gave a great talk on the role of simulations in his teaching. (I had the great pleasure of participating in a UVA seminar hosted by one of Scott's former students. It was every bit as fun as Scott made it sound in his talk.)
Anyway, like wargaming, the use of simulations is a topic I wish I knew more about.
Tomorrow, I'll participate on the panel Educating the Public: The Role of Foundations, NGOs and the Media with Sandy Spector and Charlie Curtis. Expect a lot of funny stories about the blog. Well, I think they are funny, at any rate.