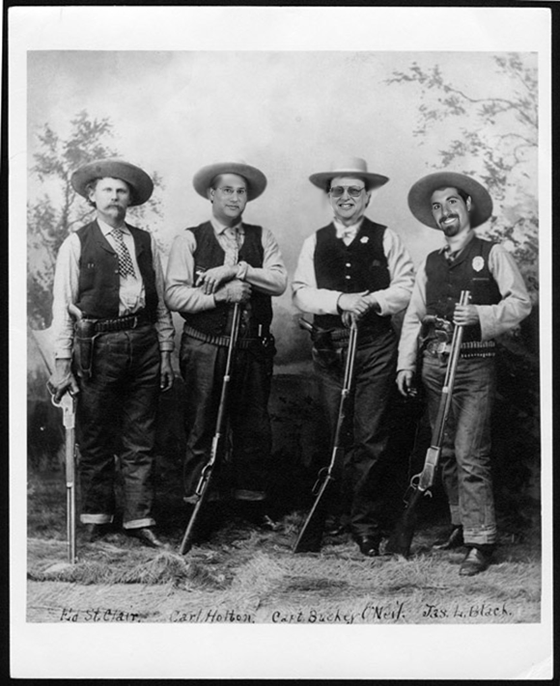 Adam Stulberg and Bill Potter, with the support of Carl Robichaud at the Carnegie Corporation of New York — three of my favorite people — have created something called the Program on Strategic Stability Evaluation or POSSE.
POSSE will bring together a network of younger scholars, including Chinese and Russian participants, interested in strategic stability.
You know, it's like PONI but … well, insert your own joke.
Program on Strategic Stability Evaluation (POSSE)

Call for Applications

Professor Adam N. Stulberg of the Center for International Strategy, Technology & Policy at Georgia Tech and Professor William C. Potter of the James Martin Center for Nonproliferation Studies (CNS) at the Monterey Institute of International Studies invite applications to participate in the newly formed Program on Strategic Stability Evaluation (POSSE). This joint initiative, generously supported by the Carnegie Corporation of New York (CCNY), seeks to promote international scholarship on issues of strategic stability under deeply reduced or eliminated nuclear arsenals. The objectives of the program are to: a) forge a global network of young scholars on strategic stability; b) increase interaction both between members of the network and between the network and policy practitioners; c) fill knowledge and methodological gaps concerning analysis of strategic stability; and d) identify the means to advance and sustain nuclear arms reductions and disarmament under changing strategic landscapes.

Ideal candidates will be junior faculty, post-doctoral researchers, advanced graduate students, or young government analysts whose research or professional work is related to nuclear arms issues, deterrence theory, and strategic stability. Our intention is to build a small but diverse cohort that includes scholars and analysts from China, Russia, and the United States.

Participation will involve writing a number of policy memos and publishable papers over the course of two years, as well as making regular contributions to a moderated blog on select issues of deep nuclear reductions and strategic stability and participating in four workshops during 2010 and 2011. The first workshop, which will address alternative analytical frameworks for minimum deterrence, will be held on March 30-31, 2010 following the 2010 Sam Nunn/Bank of America Policy Forum in Atlanta, Georgia that will examine challenges and opportunities associated with the "road to zero nuclear weapons." Members will receive honoraria for their participation, and all travel costs to/from the workshops will be paid by the program. They also will have the opportunity to interact closely with internationally renowned experts and senior policy practitioners, who will provide feedback on the draft papers.

Interested individuals should send a letter of inquiry along with a Curriculum Vitae and a list of three references to Bernard Gourley via email at: bernard.gourley [at] inta.gatech.edu or by fax to (404) 894-1903. Requests for additional information also can be sent to these addresses. Applications received prior to January 1, 2010 will be given special consideration.