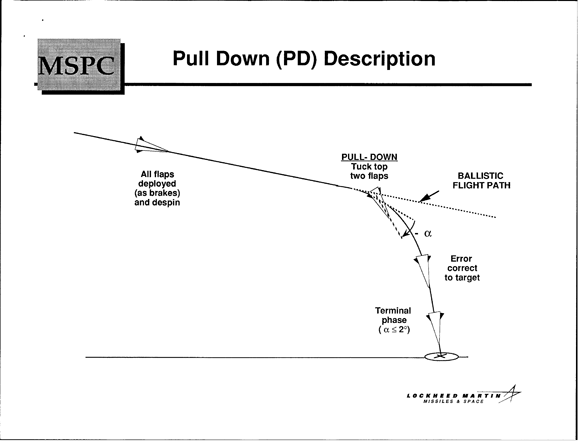 The Russians have made a lot of noise about the possibility that advanced conventional weapons in the US arsenal place their nuclear forces at risk and, as a corollary, that certain capabilities should be included in future arms control negotiations.
Which raises an interesting question — do they? Can the proposed Conventional Trident Modification (CTM) program — the program to put a conventional warhead on a D5 submarine-launched ballistic missile — or its likely follow-ons, bust Russian silos?
I should start by noting that CTM, as proposed by the Navy had little or no capability against hard and deeply buried targets.
However, one of the little noticed aspect of the National Academies report on U.S. Conventional Prompt Global Strike is that the Committee invented a hard-target kill capability for the Conventional Trident Modification (CTM) program — a "committee-proposed additional CPGS option" that would have have the space for an "earth-penetrator munition weighing on the order of 1,000 lb" that could "attack small, hardened buried targets…" They called this little devil the CTM-2.
This surely has to be a first in the history of the National Academies.
So, could CTM-2 bust Russian silos?
Keeping in mind that this is a paper-weapon, as it turns out the Committee on Conventional Prompt Global Strike was not the first set of smarty-pants to think about arming an SLBM with a conventional penetrator. As the slide atop this paper demonstrates, Lockheed Martin's Nancy F. Swinford and Dean A. Kudlick were were doing similar work in the mid-1990s.
Dennis Gormley found the Swinford and Kudlick paper, and then used it to assess whether a hard-target CTM (or similar capability) could hold at risk Russian silos, in his new paper, The Path to Deep Nuclear Reductions: Dealing with American Conventional Superiority:
Tomahawk cruise missiles are surely accurate enough to hit on or very near to a Russian missile silo, but their warhead carries only 450kg of either blast fragmentation or combined-effects submunitions. The former is a mere pinprick vis-à-vis hardened missile silos; the latter is only relevant against soft targets. Indeed, even a Trident missile armed with a conventional penetrator would require Herculean accuracy and absolutely perfect targeting conditions to have any chance whatsoever of threatening silo-based missiles.76

76 Russian concrete silo covers are dome-shaped and approximately 20 feet in diameter and 5 feet high in the center. This means that they have a radius of curvature of about 12.5 feet. Employing the targeting requirement of approaching the target at less than 2 degrees from the vertical, the penetrator would have to impact less than 5 inches from the absolute center of the silo cover, or within a 10-inch diameter circle whose center is at the apex of the dome. My thanks to Dr. Gregory DeSantis, a former U.S. Department of Defense scientist, for making these calculations based on the penetrator design discussed in Nancy F. Swinford and Dean A. Kudlick, "A Hard and Deeply Buried Target Defeat Concept", op. cit.
As you can see, Dennis is very, very skeptical that a conventional weapon will achieve the accuracy necessary for busting silos.
But perhaps this is the sort of thing we might usefully crowd-source.
The Swinford and Kudlick paper — "A Hard and Deepl Buried Target Defeat Concept", Lockheed Martin Missiles & Space, Sunnyvale, CA 94088, Defense Technical Information Center document no. 19961213 060, January 1996, — is online and unbelievable. Take a look.
And kudos to Dennis for digging out a hard and deeply buried bit of paper!