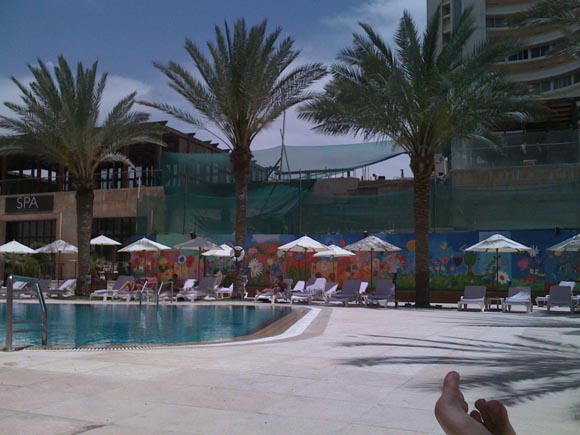 I had to work today, so I decided to do it pool-side. Life is tough, I know.
Tomorrow I am attending a two-day conference organized by the Financial Services Volunteer Corps and funded by the Carnegie Corporation. We meet every year for a trilateral dialogue among US, Chinese and Russian experts on energy, security and economic cooperation.
They try to pick places where Russian and Chinese participants can get to easily, in terms of location and visa requirements.
I can't help it if the weather turns out to be nice, too.