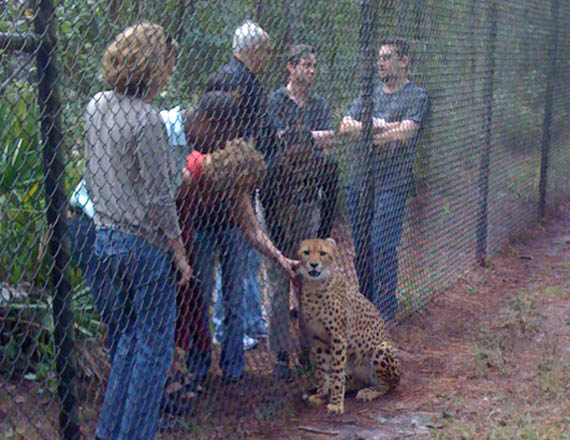 Well actually Yulee, Florida — home of the White Oak Conservation Center.
Sorry about the light posting of late. James is relocating to the US and I am here in Florida wrapping up a couple of days at a conference sponsored by the National Security Network and the Howard Gilman Foundation.
I've got lots of good stuff though, that I will try to share over the next few weeks.
And, yes, those conference-goers are petting a cheetah.