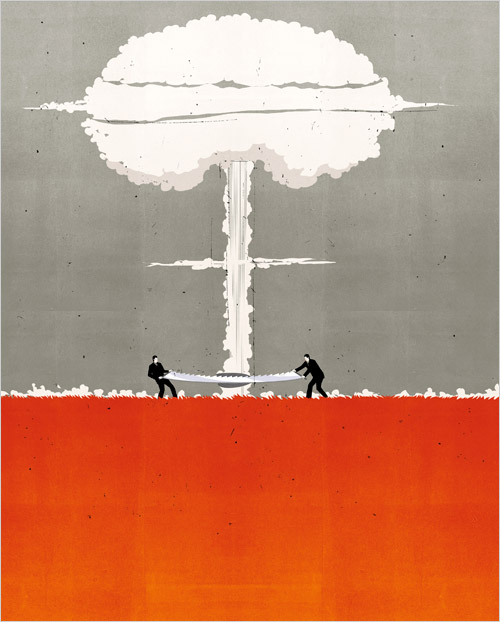 Image is credited to "Shout" in the NYT.
Philip Taubman, a former New York Times reporter now writing a book at Stanford, has a wonderful survey of the debate about nuclear abolition in the New York Times entitled, The Trouble With Zero:
Yet even as the allure of disarmament grows, the obstacles seem as daunting as ever. Going to zero, as the nuclear cognoscenti put it, is a deceptively simple notion; just about everyone who knows nuclear weapons agrees it would be wickedly difficult to achieve.